Acts of Appreciation Military Outreach

Purpose Statement
To recognize and shower military families with God's love through various "Acts of Appreciation."
We are a military outreach ministry that looks for ways to extend God's love to our military and their families whether they are as close as Camp Pendleton or as far away as Afghanistan. We feel responsible to honor those who serve in the armed forces defending our freedoms. We respond with acts of appreciation that include newborn baby baskets, goody bags to troops deployed around the globe, hosting deployment and welcome home events at Camp Pendleton, sponsoring retreats, and much, much more.
Want to Learn More?
Visit our official website to see more in-depth information about our ministry, how we're impacting the community, and ways that you can get involved.
http://www.actsofappreciation.com/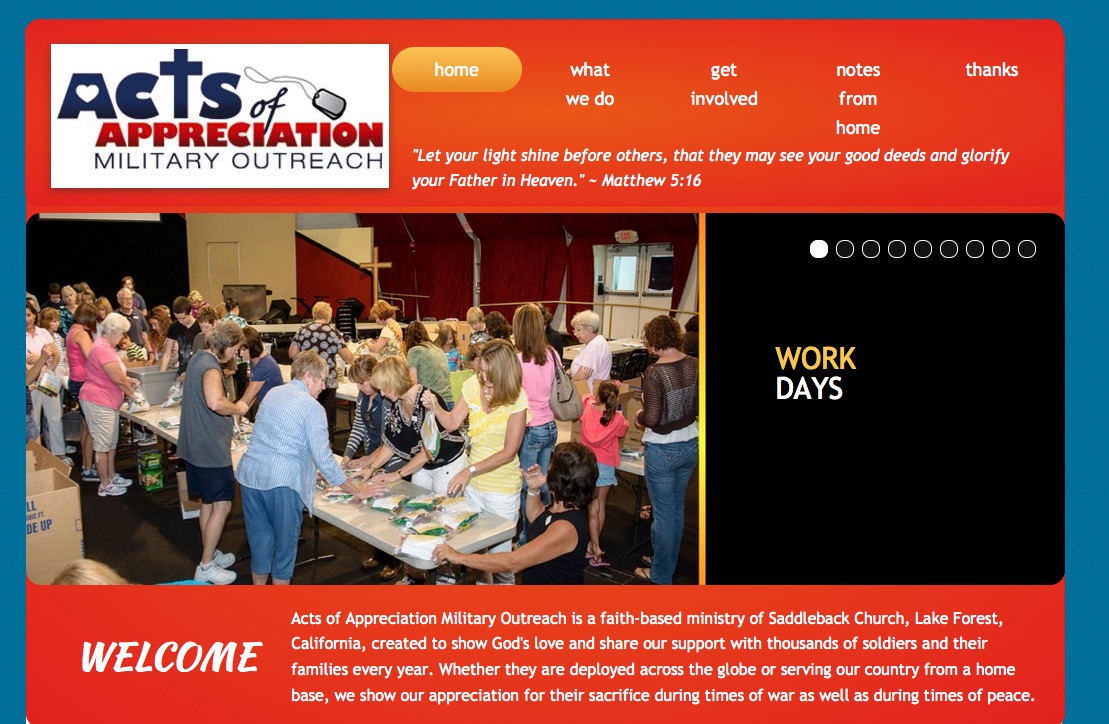 Related Ministries
We are a support group made of military families that come together to share common challenges, support and comfort for each other while serving our country. We help meet the unique practical and spiritual needs of military families, serving as the Lord's hands and feet to bring hope, encouragement and faith in God while we face difficult battles at home, and in defense of our country.