Get Help
If you are a parent or have a friend who could use some practical resources, additional help and wise counsel check out the ways to "Get Help" below.
Give Help
This crisis is a huge opportunity for you to share God's love with people in need. Click below to discover how you can volunteer, donate, give, or pray during this time.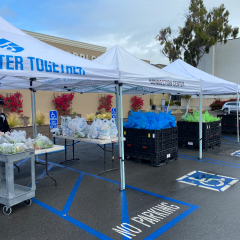 Volunteer
One of the most valuable gifts you can give is your time. We're in need of volunteers for many important roles. Share the hope we have in Jesus and show your servant heartnedness in one of our many volunteer opportunities. Click 'Get Started' below, to see available ministries.
Get Started
Give
In the aftermath of disaster, we bring hope. During this COVID crisis, we have been able to feed over 100,000 families, and we are now expanding to help those affected by the fires in Northern California and the hurricanes in the South. Would you prayerfully consider making a gift to the Saddleback Relief Fund?
Give Now