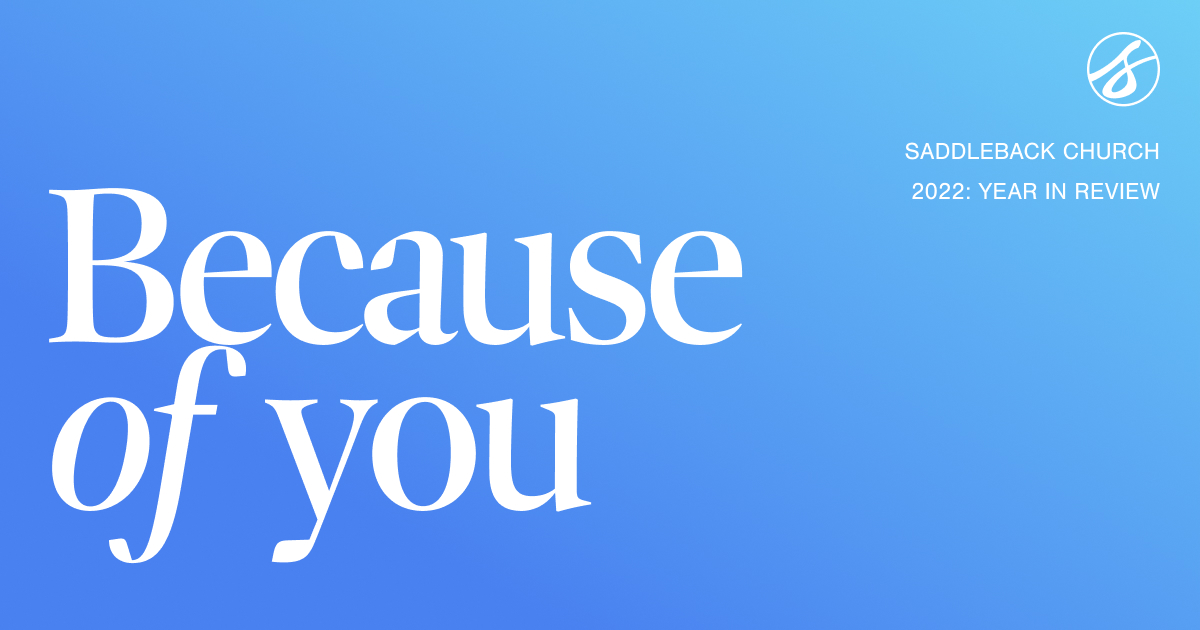 Saddleback Church
2022: Year in Review
Because of you
We always thank God for all of you and pray for you constantly. As we pray to our God and Father about you, we think of your faithful work, your loving deeds, and the enduring hope you have because of our Lord Jesus Christ.
1 Thessalonians 1:2-3 (NLT)
Saddleback, we're so grateful for you! 2022 was a landmark year, and it was a testament to your faithfulness. Your selfless service and bold faith have characterized our church since our very first gatherings in 1980, and have since gone on to bless our local communities and the world!
This year we celebrated the amazing legacy of Pastor Rick and Kay as they passed the baton to Pastors Andy and Stacie Wood, the next generation of Saddleback leaders, in a poignant and seamless transition of leadership. That wasn't the only thing that made 2022 monumental, however. Through it all, we've seen God bless our church as you've answered his call to pray, learn, serve, give, and grow! Here are just a few of the ways you made an impact this year: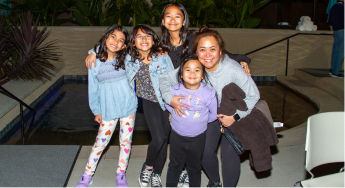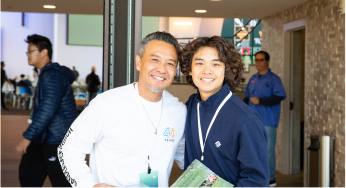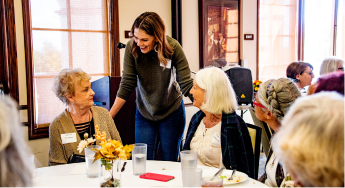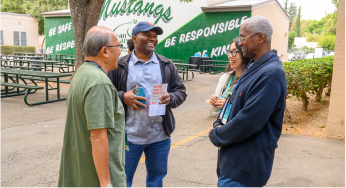 2022 A Year Full of Highlights
Grocery Distributions Continue
Saddleback continued to provide relief to hundreds of struggling families, serving 261,555 people five million pounds of food at 210 grocery distributions.
Saddleback Church took the lead to come alongside Afghan families as they resettled in Southern California. Members teamed up to support families and share God's love as they adjusted to life in America.
Pastor Andy Visits as Guest Speaker
Saddleback Church took the lead to come alongside Afghan families as they resettled in Southern California. Members teamed up to support families and share God's love as they adjusted to life in America.
Over 1,300 students found community and hope in Jesus at our Saddleback Student Ministry Summer Camps.
Serving Ukrainians in the Midst of Conflict
Saddleback has partnered with local churches in Ukraine and Poland to serve hundreds of refugees and internally displaced people in the wake of the war in Ukraine.
We came alongside pastors and churches in their season of recovery and rebuilding, providing pastor salaries and sending Saddleback Relief teams to serve.
Celebrating Pastor Tom and Chaundel
We honored the incredible faithfulness and service of Pastor Tom and Chaundel Holladay as they retired after 31 years of ministry!
Celebrating Pastor Rick and Kay
Together we thanked Pastor Rick and Kay for all they have given to Saddleback Church and to each of us through their love, service, and faithfulness since founding the church in 1980!
Welcoming Pastors Andy and Stacie
We celebrated the new "Joshua generation" of leaders God has raised up as we welcomed Andy Wood as the new Lead Pastor at Saddleback!
This year we saw a day of 625 baptisms as Pastor Rick and Pastor Andy baptized people together!
San Clemente Campus' New Home
Our San Clemente campus found a new home at San Juan Hills High School.
Irvine South Moves Into a New Building
Our Irvine South campus celebrated a permanent home at 1621 Alton Parkway, a former office building that will be renovated into an amazing space for worship through our Accelerate gifts.
Buenos Aires Acquires a New Building
Our Buenos Aires campus will soon be able to serve many more as they look to renovate their new building, a space three times the size of their current facility.
Welcoming New Campus Pastors
Our Brea, Los Angeles, South Bay, and Rancho Capistrano campuses celebrated new leadership under Pastors AJ Boncore, Zac Tsai, Giovanny Gaviria, and Matt Lewis.
Expanding Worship Through Extensions
This year we saw people gather at 29 Saddleback Extensions, including locations in Vancouver, Canada, and Manchester, UK.
Lake Forest Worship Center Renovated
Members at our Lake Forest campus got to return to a newly renovated Worship Center — complete with improved seating and technology.
We came together to pray for each other and lift up the name of Jesus throughout the year at our various campuses.
To commemorate a new season and the end of summer, we invited the community in on a weekend to party with games, food, and fun!
We saw hundreds from our community gather as we gathered around our 60-foot tree for the 12th Annual Tree Lighting!
Thank you, Saddleback Church
We know the ways you served and gave this year will echo into eternity!
We also know this is only the beginning of the exciting new chapter God is writing in the history of our church as we look to grow our Kingdom impact in new ways. As we expand our reach by investing in our campuses, developing future leaders, extending our PEACE relief efforts, creating innovative discipleship tools, and finishing the task of the Great Commission, your prayers and generosity will help our church journey further and faster toward our Accelerate goals in 2023! Will you help us?
Give Your Gift Today
Share Annual Review