Saddleback San Diego Offically Launches
10/24/2016
.
One of the biggest steps toward meeting our Daring Faith "F" goal happened on October 23 when our new San Diego campus officially launched with 1,650 people! The long-anticipated Saddleback San Diego opened its doors to the community by hosting two morning services at Canyon Crest Academy. The kick-off featured a time of worship and the introduction of Campus Pastor Jeff Gonzalez—a father of four and the former pastor of our Saddleback campus on a military base in Afghanistan.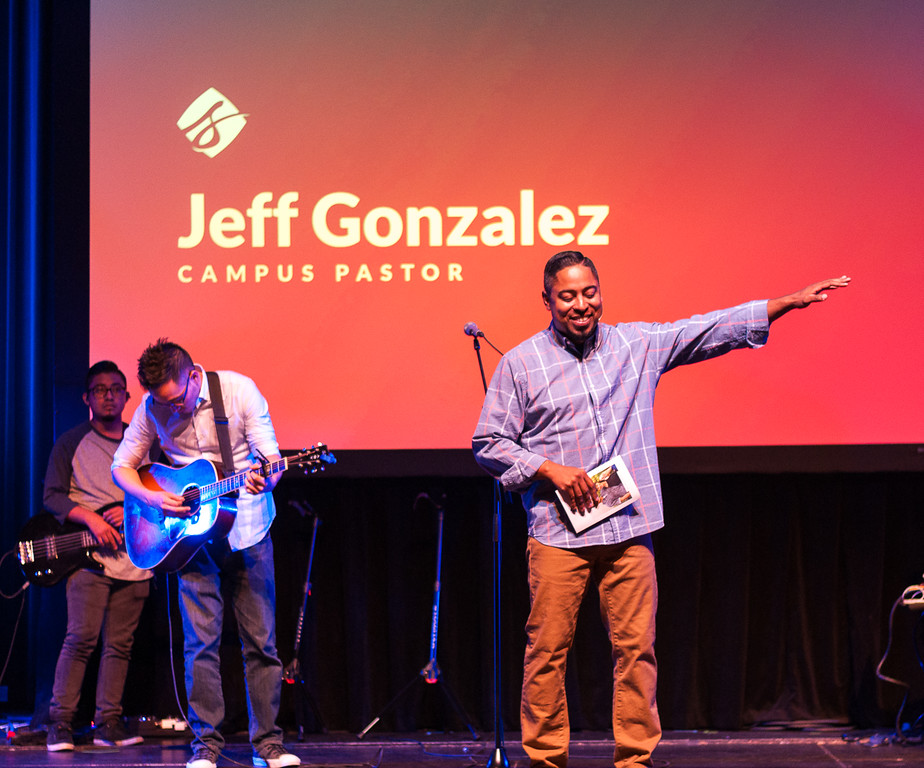 Helping to draw a crowd was live teaching by Pastor Rick, and a family-friendly environment facilitated by key ministries including Saddleback Kids and Saddleback Students. Despite a brief moment of rain, residents poured into the venue, and many even watched from under umbrellas in the outdoor seating area. Following the service was a time of celebration on the patio, where local residents could connect over refreshments and a photo session with Pastor Rick and Pastor Jeff.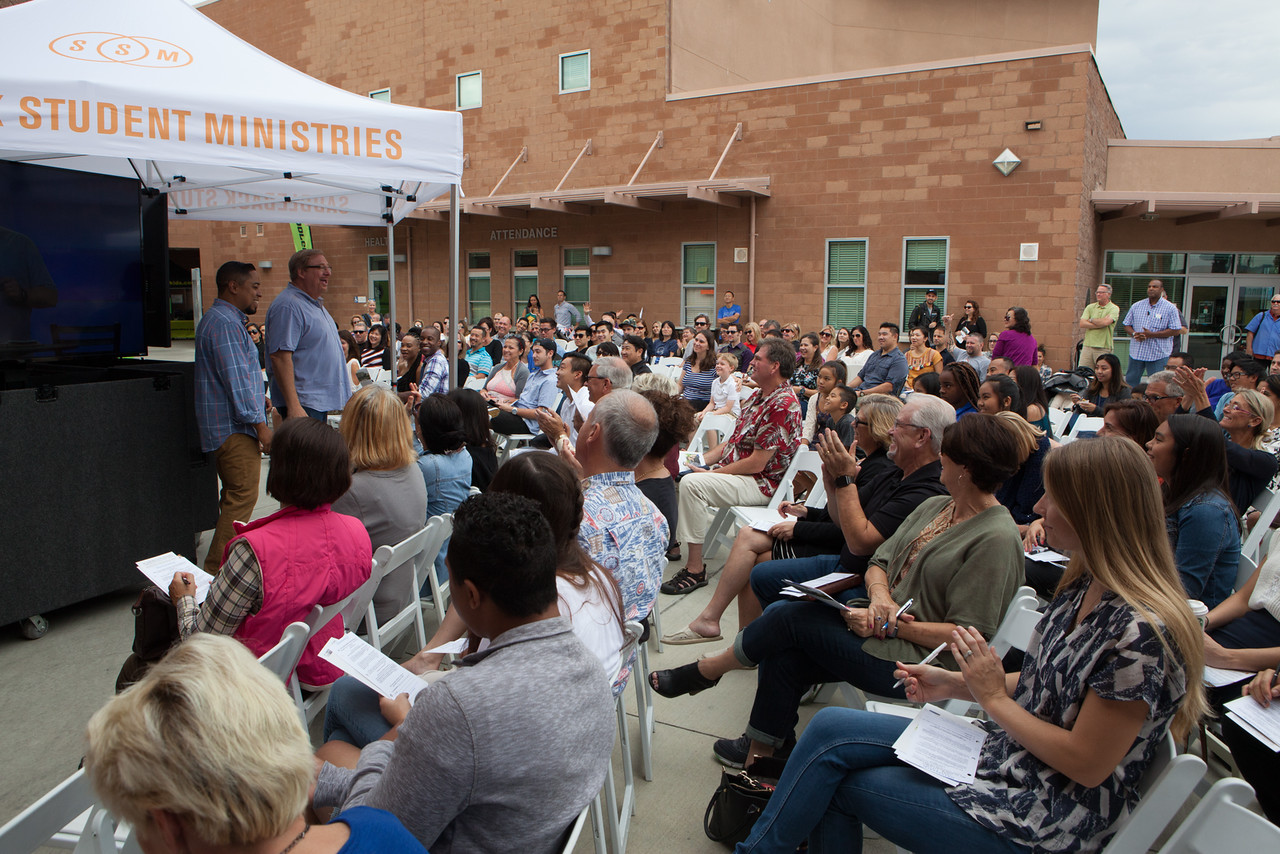 "This was a historic weekend," says Pastor Rick "In a step of Daring Faith we launched our 17th Saddleback campus in San Diego. For years, I've wanted to launch a campus in San Diego. So finally, God opened the doors to launch a campus at Canyon Crest Academy in Carmel Valley, right in the middle of San Diego County."
The October 23 launch went off without a hitch thanks to prayer, God's blessing, and countless hours behind the scenes from the San Diego Launch Team.
According to Saddleback Pastor of Campuses, Ron Keck, "They are an amazing group of gifted servant leaders."
On October 16, the campus hosted a soft launch service to train volunteers and empower those committed to serve. Nearly 300 people turned up to help, including one woman who asked to be baptized that same day!
"God is amazing," says Becky Downs, Saddleback Kids Regional Director. "The launch team is filled with skilled leaders and they all have enormous hearts to reach one more for Jesus."
Their dedication to reach "one more" led to a whopping 1,650 people at the official launch. During the service, Pastor Rick thanked San Diegans for helping fulfill the vision for San Diego County, and marked the moment with a signature "first service selfie" of the crowd to share on social media.
According to San Diego Campus Pastor, Jeff Gonzalez, "It was a success because of hard work and God's blessing."
Reflecting on the purpose behind the efforts, Kyung Lee, Pastor of New Campus Launches adds: "We are truly advancing God's kingdom in San Diego. We just crossed the starting line. Now the people of Saddleback San Diego have begun an adventure of a lifetime that will last and touch eternity."
For more information, visit saddleback.com/sandiego.