 Watch Watch Watch Watch Watch Watch Watch Watch Watch Watch Watch Watch Watch Watch Watch Watch Watch Watch Watch Watch Watch Watch Watch Watch Watch Watch Watch Watch Watch Watch Watch Watch Watch Watch Watch Watch Watch Watch Watch Watch
Watch Watch Watch Watch Watch Watch Watch Watch Watch Watch Watch Watch Watch Watch Watch Watch Watch Watch Watch Watch Watch Watch Watch Watch Watch Watch Watch Watch Watch Watch Watch Watch Watch Watch Watch Watch Watch Watch Watch Watch
Watch Watch Watch Watch Watch Watch Watch Watch Watch Watch Watch Watch Watch Watch Watch Watch Watch Watch Watch Watch Watch Watch Watch Watch Watch Watch Watch Watch Watch Watch Watch Watch Watch Watch Watch Watch Watch Watch Watch Watch
Watch Watch Watch Watch Watch Watch Watch Watch Watch Watch Watch Watch Watch Watch Watch Watch Watch Watch Watch Watch Watch Watch Watch Watch Watch Watch Watch Watch Watch Watch Watch Watch Watch Watch Watch Watch Watch Watch Watch Watch
Watch Watch Watch Watch Watch Watch Watch Watch Watch Watch Watch Watch Watch Watch Watch Watch Watch Watch Watch Watch Watch Watch Watch Watch Watch Watch Watch Watch Watch Watch Watch Watch Watch Watch Watch Watch Watch Watch Watch Watch
Our new home, located at 1621 Alton Parkway, was originally built as an office space. Moving forward, all church facilities and outdoor areas will have to be designed and built. This includes: a state-of-the-art worship center (John 4:24); a fun and engaging children's space as well as classrooms (Matthew 19:14); a relevant and youthful environment for students (1 Timothy 4:12); meeting rooms for men's groups, women's groups, community groups, and ministries (Acts 2:42); warm and modern lobbies; as well as inviting and clean patio spaces.
We're HomeA vision for our future
Our vision forIrvine South
State-of-the-art Worship Center
Our worship center is intended to be the heart of our new home which will be utilized as a regional hub that ministers to peoples' holistic health and personal growth in Jesus Christ. With seating for up to 650 people, this new worship center will help Saddleback Irvine South further its reach in the community. Ultimately, we believe God will use this facility to grow our campus to 3,000 members.
-650 seat, state of the art worship center
-4000 sq ft outdoor rear patio and family space for outdoor services, fellowship, games, and events
Engaging, relevant Kids Area
Our Saddleback Kids center will offer a safe, loving environment for kids to be KNOWN by other kids and trusted adults, CONNECTED in a spiritual community, EQUIPPED with God's truth, and EMPOWERED to serve others and live life with purpose. Our weekend and midweek programs will create the space for kids to explore what it means to love God and others as they develop authentic faith.
-5500 sq ft Children Center with 8 classrooms
Engaging, relevant Student Area
Our Saddleback Students center will have designated spaces created to help them experience the transformation of Jesus and learn to express Him through worship, serving, and authentic connection with each other. We will have two student spaces (Junior High 6th-8th grade and High School 9th-12th grade), each with tailored experiences for their life stage.
-6000 sq ft Student Center with 2 venues
Community-oriented Spaces
Within a five mile radius of our new home, there is a population of over 600,000 people and nearly 200,000 households. We intend to utilize our new space to reach these communities for Jesus. Our facilities, including a 20,000-square-foot patio, are intentionally designed for multiple uses in order to maximize a variety of ministries like Celebrate Recovery, Sports and Health, Grocery Distribution, and more. These spaces will also be used for significant events in the lives of our Saddleback families like birthdays, weddings, and other milestones.
-46,236 sq ft building
-20,000 sq feet outdoor patio and family space for outdoor services, fellowship, games, and events
View Full Gallery
Frequently Asked Questions
What renovations are needed for our new home at 1621 Alton Pkwy?
Since this building was originally intended for office space, all church ministries and areas will have to be redesigned and built. Our ultimate blueprints will include a state-of-the-art worship center for adults (John 4:24); fun and engaging children's classrooms (Matthew 19:14); relevant and youthful environments for students (I Timothy 4:12); meeting rooms for several ministries including small groups, men, and women (Acts 2:42); plus clean patio spaces that enter modern and inviting lobbies.
What will be the total cost in renovations?
The estimated cost for renovations is $10 million.
How long will the renovations take?
The renovations will take 9-12 months.
Will there be special ministries in this building?
Absolutely! We are committed to meeting the holistic (physical, mental, financial, relational, spiritual, and emotional) needs of our community and church family (James 2:15-17). This means our building will be designed for multiple uses to maximize ministries like Celebrate Recovery, Sports and Health, and Grocery Distribution. It also means our new home will be used for life stages including birthdays, weddings, and other milestones.
How can I help?
Pray. Serve. Give.

Pray: Unless the Lord builds the house, we labor in vain (Psalms 127:1). Please pray for all aspects of this building project.

Serve: We believe in Biblical giving, not only of our treasures, but also of our time and talents (2 Corinthians 8:7). There are many serving opportunities in this building project including prayer, design, décor, construction, finances, communications, and more. Learn how you can get involved at sbi.link/servebuilding.

Give: The things in life that matter most always cost us something (I Chronicles 2:24; 2 Samuel 24:24). The greater the love, the greater the sacrifice we're willing to make (John 3:16). This building will be all about loving God and loving others (Matthew 22:35-36). What we do here will reverberate all throughout eternity (Ephesians 3:20)!

To give go to: saddleback.com/give/pledge
Who can I contact if I have more specific questions, comments, or concerns?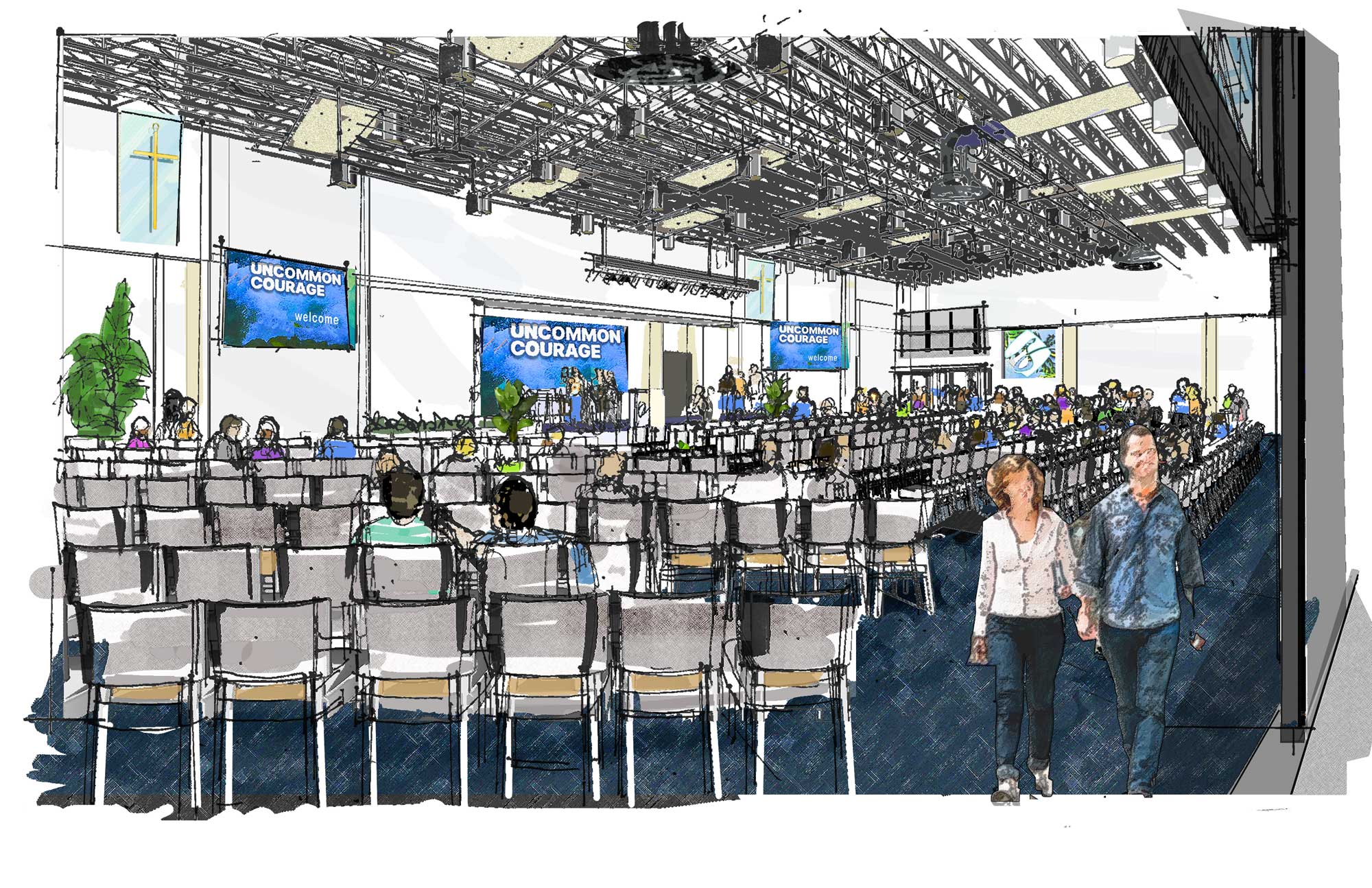 Worship Center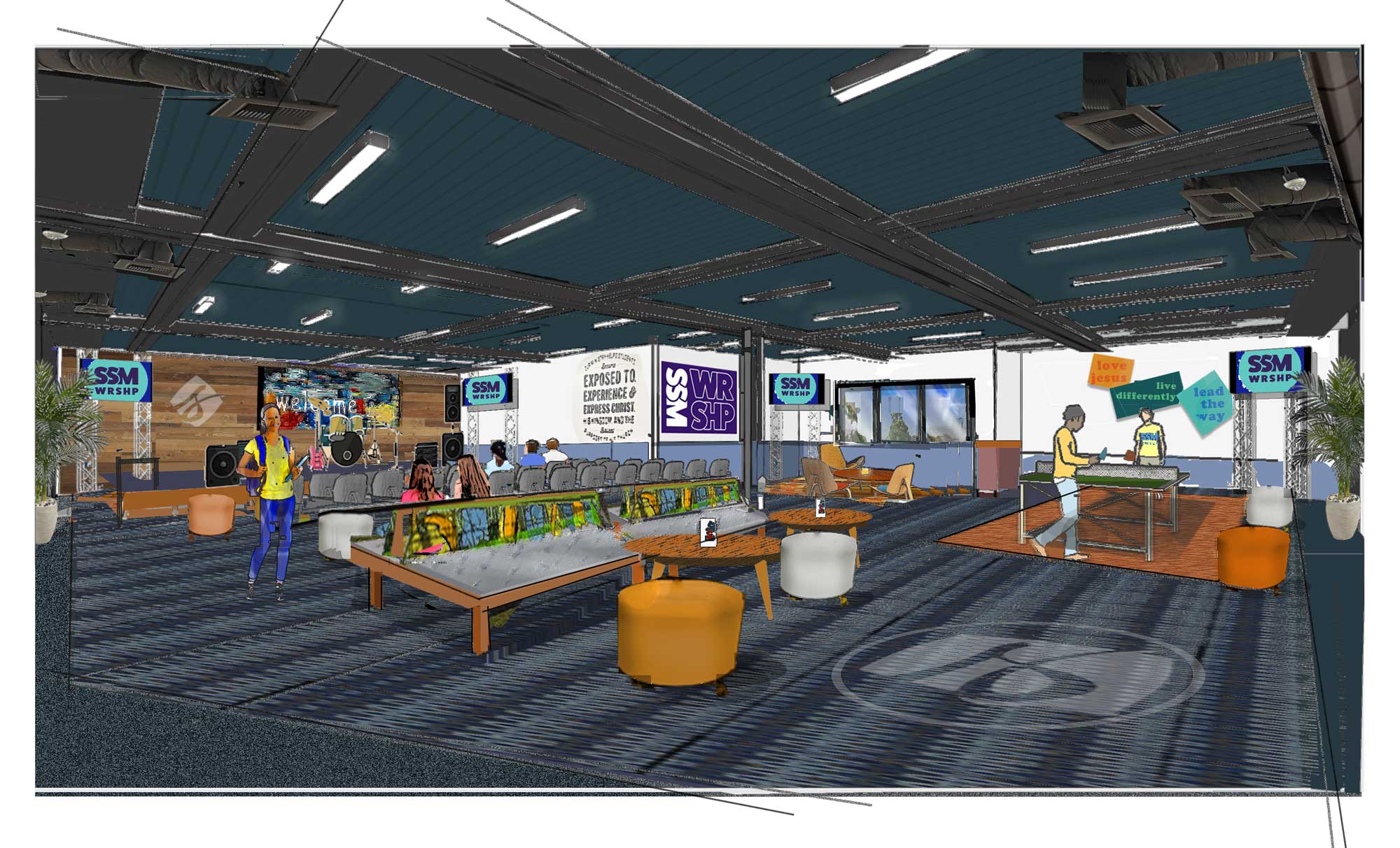 Student Center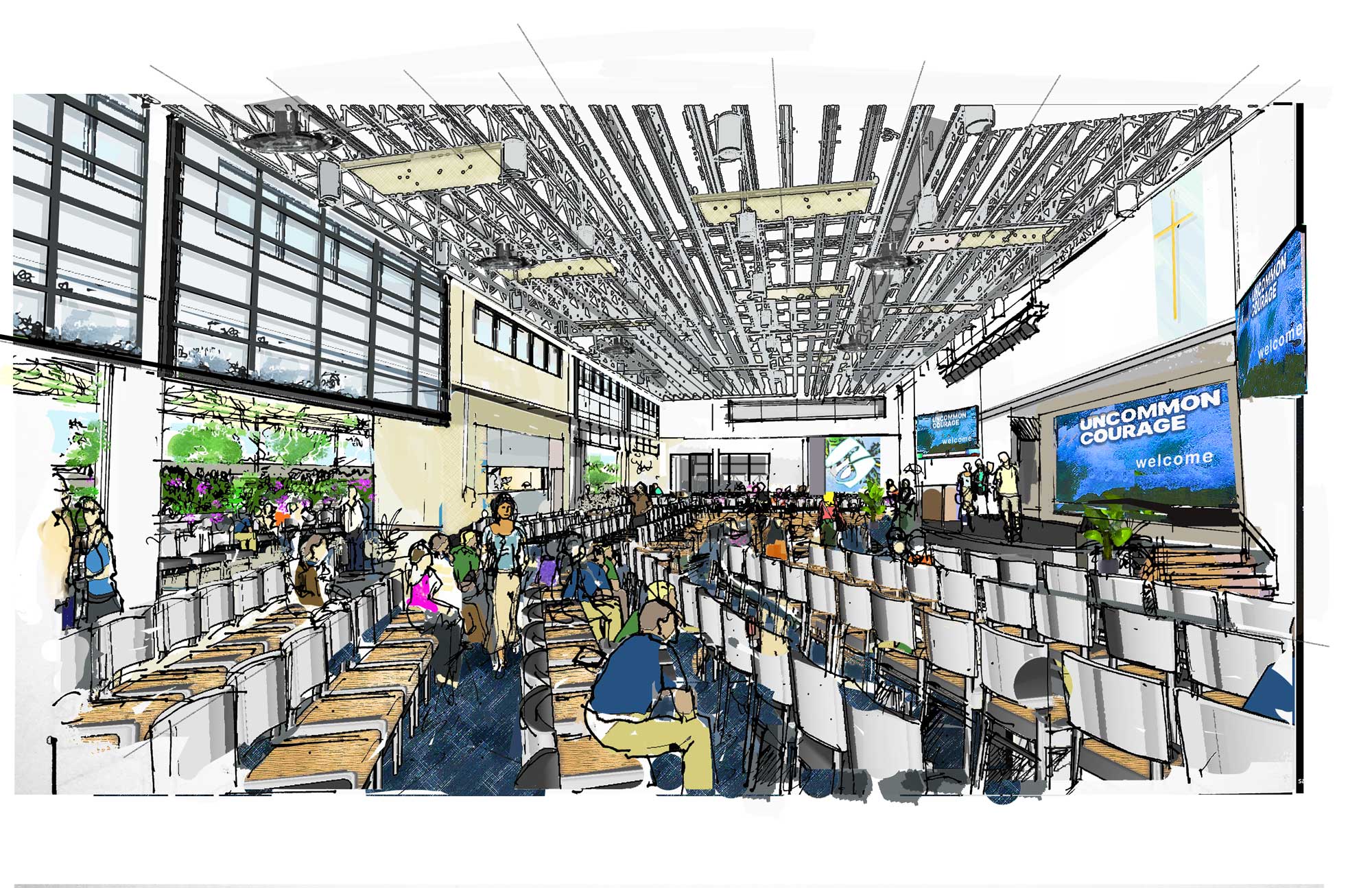 Worship Center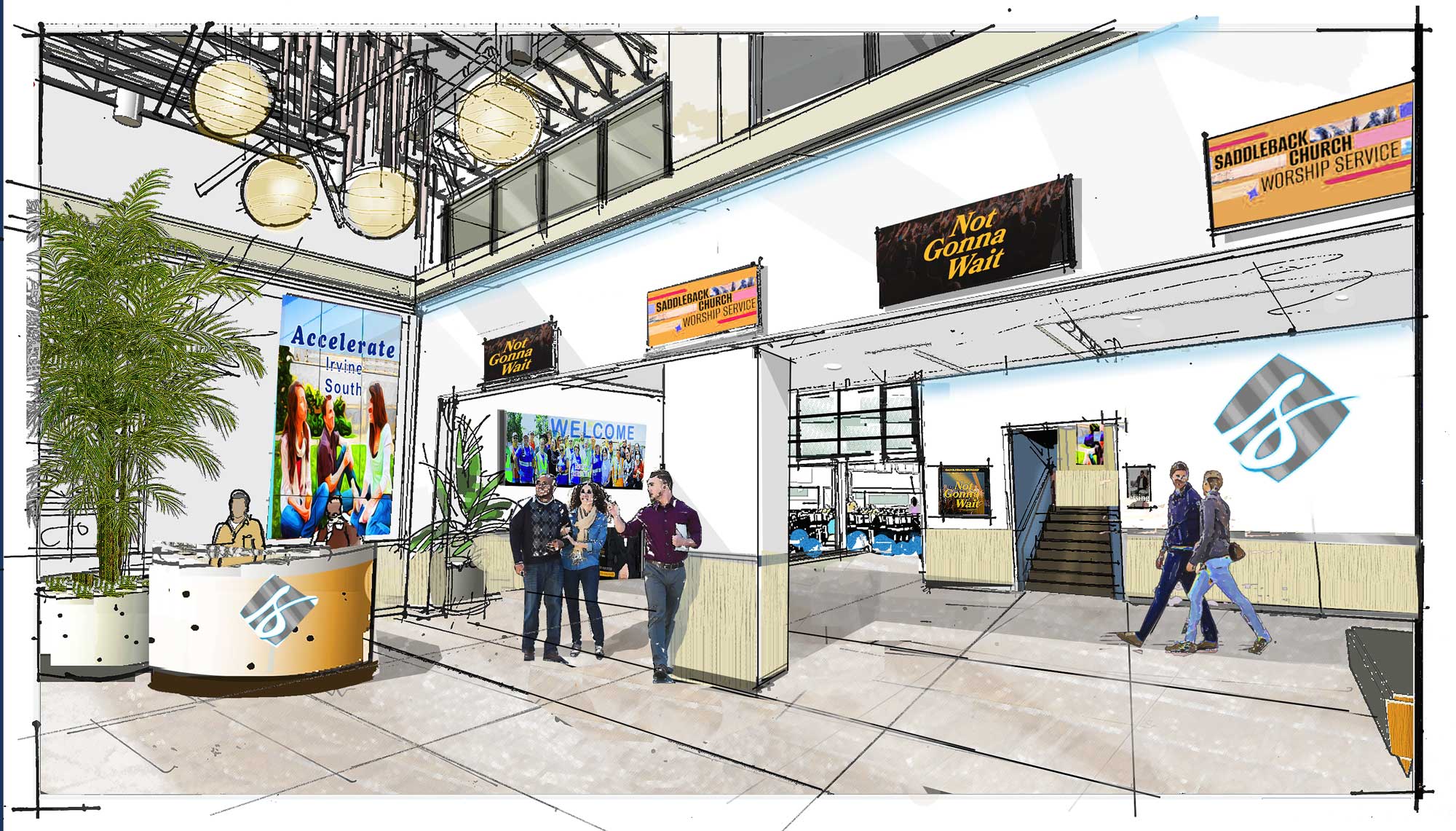 Welcome Center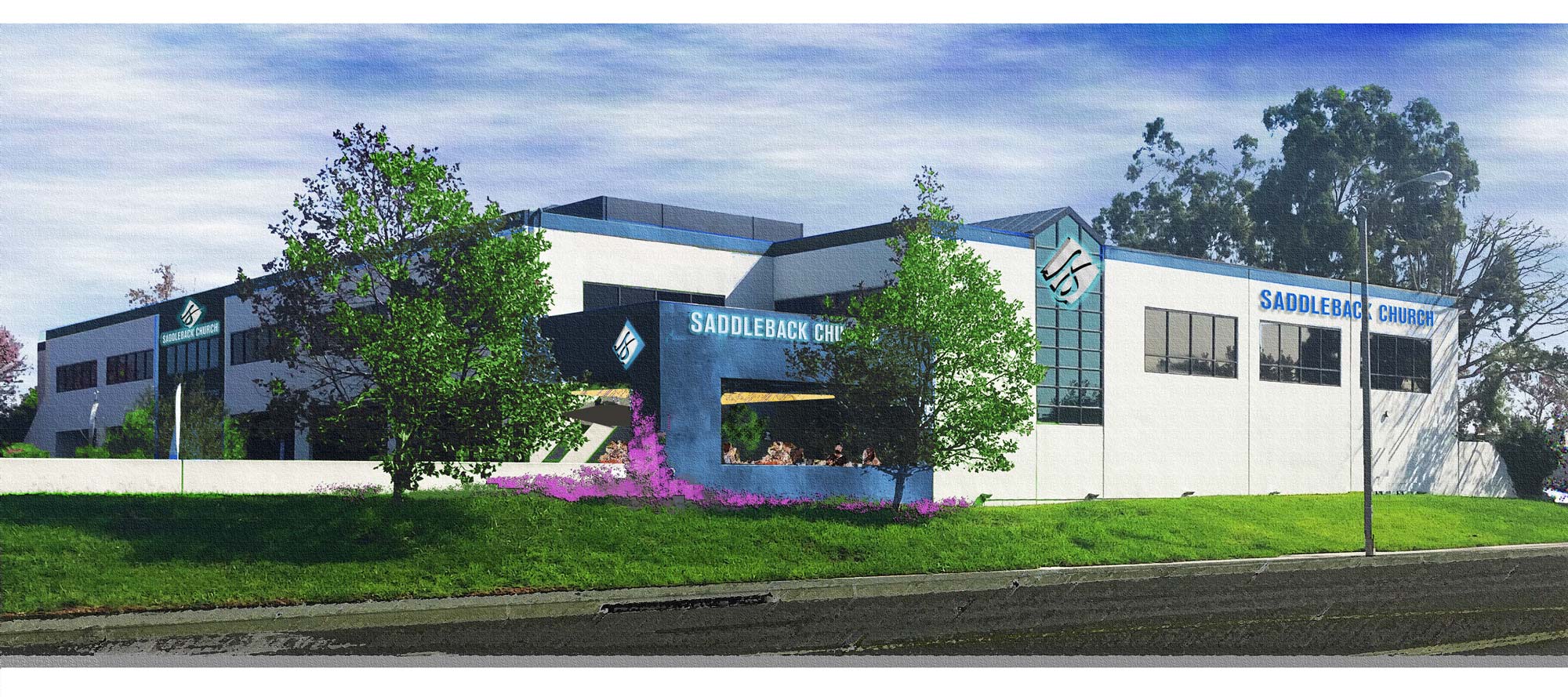 Building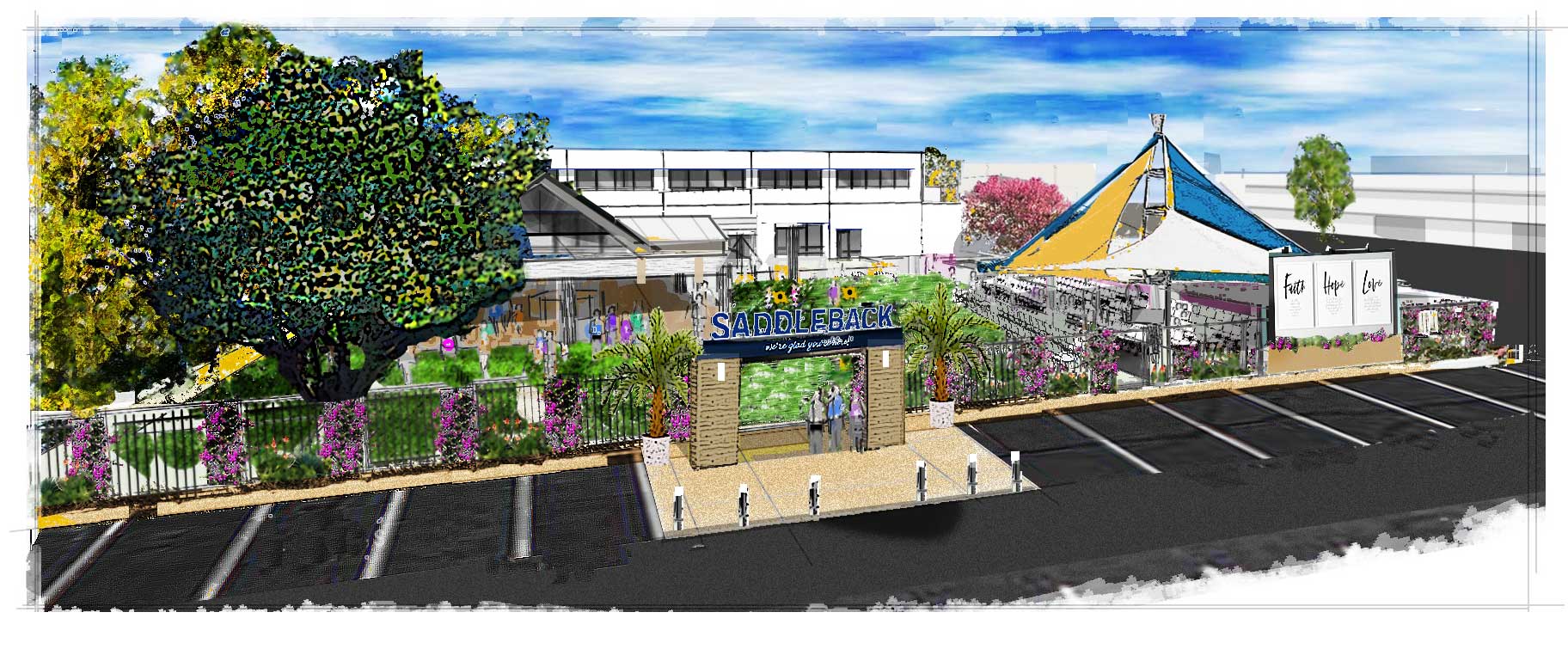 Court Yard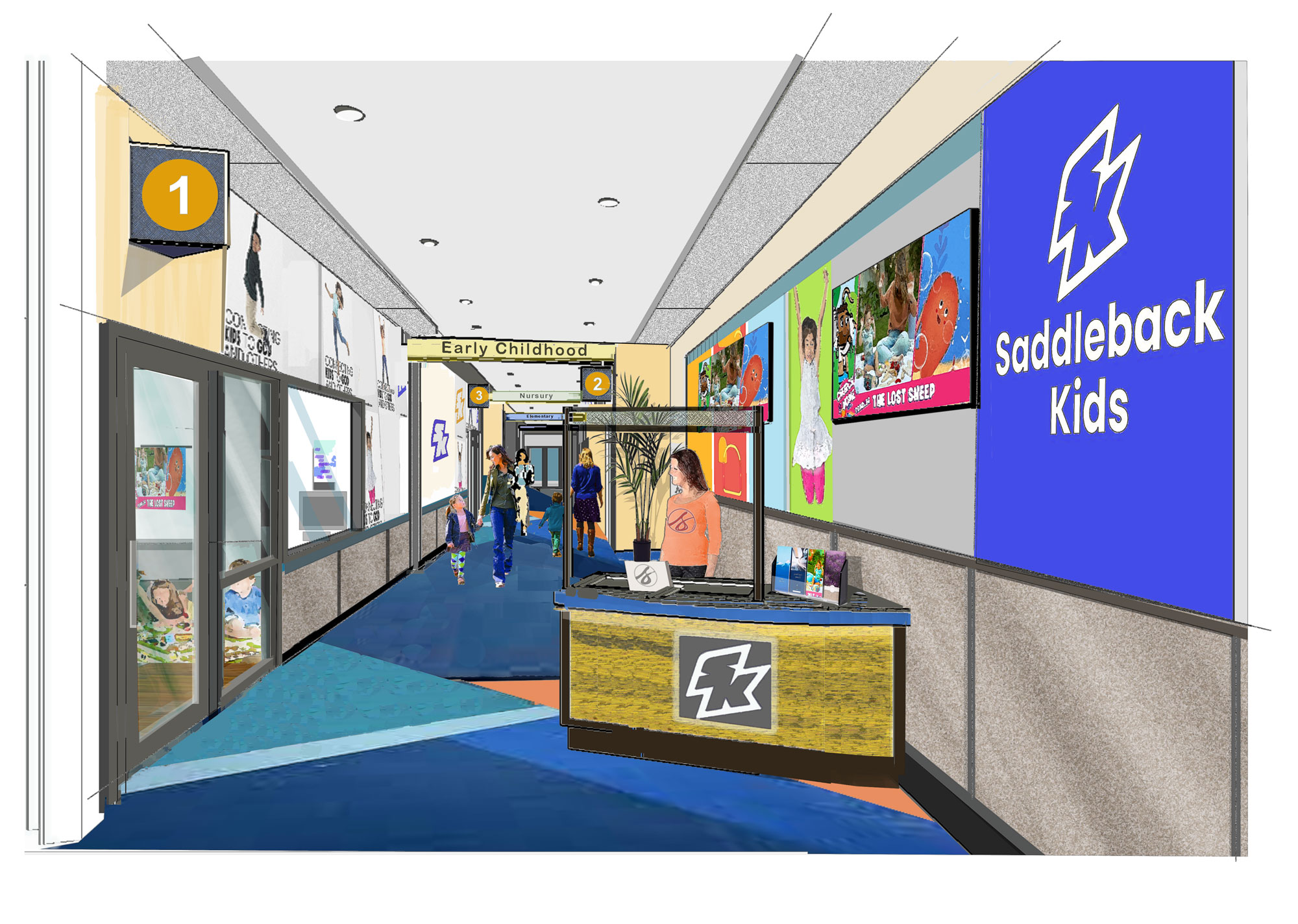 Children Center