Saddleback Whittier
Join the Team
We believe that through this adoption, God has given us a remarkable opportunity to touch the lives of those who are lost and searching for hope, and ultimately lead them to Jesus.
There are many volunteer teams you can join when the Whittier campus launches later this fall, including baptism, campus care, campus maintenance, facility support, healthcare, hospitality, parking, prayer, production, security, Saddleback Kids, Saddleback Students, welcome team, and worship.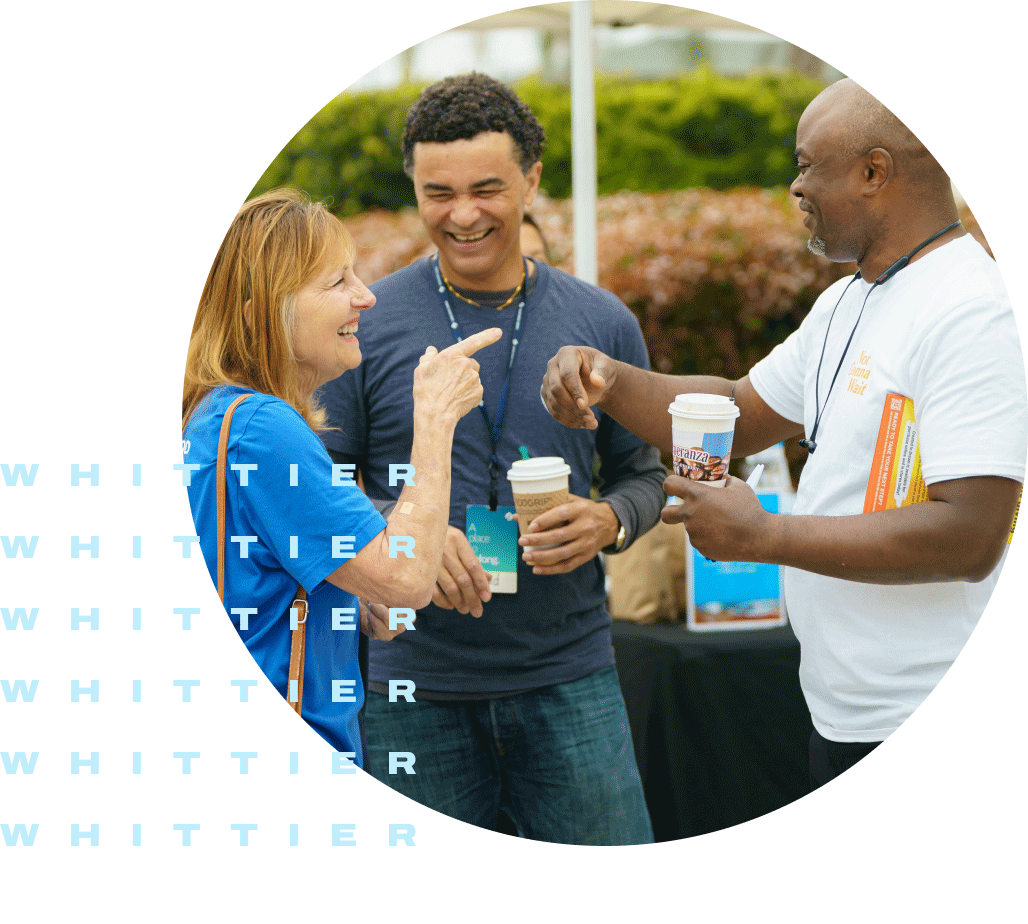 Thank you! You've successfully subscribed.
Error submitting your request! Please, try again or contact your administrator
Stay connected
For important updates: Text "WHITTIER" to 83000
(we won't spam you)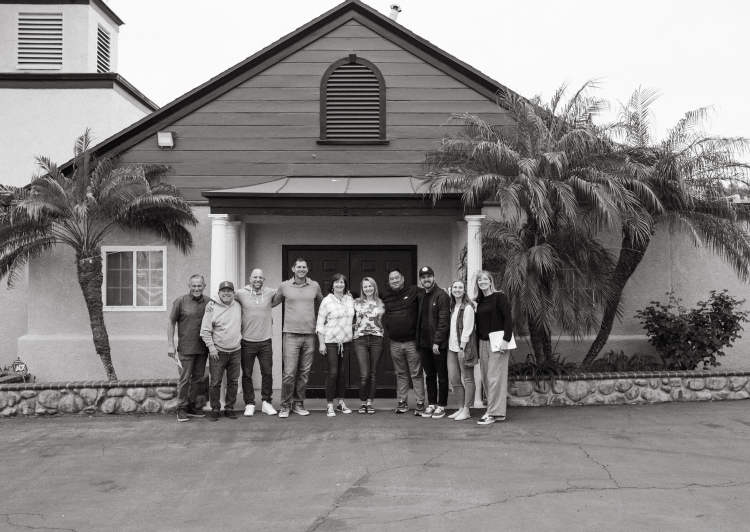 History and Vision
Founded by Pastor David and Rinette, Grace Community Church has woven a tapestry of faith, love, and compassion in the city of Whittier, CA that continues to point people to Jesus.
Throughout its history, Grace Community Church has made an impact both locally and globally. Pastor David's passion for reaching those far from Jesus led to transformative mission trips to South Africa, Sudan, and beyond. Their dedication to serving others with purpose has had a tremendous impact on God's Kingdom.
In early 2023, Pastor David felt God calling him to unite with Saddleback Church. And so an adoption process was started, and Fellowship Christian Church began a transition into Saddleback Whittier.
Today, as Saddleback Whittier's campus pastor, Pastor Will Guzman embraces the rich foundation laid by Pastor David. His vision is to carry forth the message of Jesus Christ, fostering a loving and embracing community that extends its impact to Whittier and beyond.
"We want to build upon the great foundation that Pastor David has set at Faith Community Church and further the message of Jesus Christ in Whittier and around the world," Pastor Will said.
Join us in cherishing the history of Grace Community Church as we look forward to an ever-brighter future. Together, with Saddleback Church, we are committed to serving, loving, and sharing hope for generations to come.
Campus Pastor
Campus Pastor
Will Guzman
Will was born in Guatemala, Central America, and grew up in Southern California. He moved to Hawaii to earn his bachelor's degree in theological studies, and pastored on the islands for 8 years. He is currently finishing his graduate studies at Gateway Seminary. Will has a passion and a heart for helping people connect with Jesus and helping them connect with an authentic church family. Being Hispanic and bilingual, his desire is to reach the first, second and third generation of Hispanics with the love of Jesus. He and his family joined the Saddleback team in April 2017 and helped launch the Saddleback en Español campus. On weekends, he will meet you in the courtyard to connect with others in the Saddleback en Español service. Because he fell in love with life on the island, when he's not working, you will usually find Will near a beach eating a Poke Bowl. Will is happily married to the love of his life and his wife of 8 years, Neyda, they have 3 beautiful children, Keli'a and twin boys, Levi and Judah.
Contact
Office Hours
Please call for office hours
How to Pray
For the Launch
Launching day will be October 1, 2023. Pray for the preparation of the launch.
For Staff and Volunteers
Pray for the staff team and core volunteer team, may God give them extra-ordinary strength to lead the development of His church.
The PEACE Team
Pray for the Peace Team to support the launch before and after launching.
The People of Vancouver
Pray for the people in Vancouver to respond positively to our launch, and create a community of love, unity and a dependence to God.