Bringing a Family Together
01/02/2019
.
Teddy and I have been married for 10 years. Like most couples, we thought starting a family would come easily and that we would have control over our family planning — when and how many children we would like to have. After all, all our friends and family were not having any issues with starting families, so why would we? We enjoyed the freedom of not having to worry about anyone else but ourselves the first few years of marriage. However, despite what we planned for, when it came time to start a family, we struggled with infertility.

As the struggles continued, we looked to alternative methods — ovulation predictor and fertility test kits, medicinal remedies, acupuncture, and ultimately in vitro fertilization (IVF). With each failed attempt, our hopes dwindled and our doubts grew larger. Was there a family in our future, or did God have other plans for us? We thought that infertility had always been some else's story, not something that we would experience.
One summer night, I had a strange dream. I was walking on a dirt road far away from home, led by someone powerful and sheltered under his cloak. I was fearful, and my heart was pounding like crazy. Then, I was told to jump. I closed my eyes and jumped. Next, I was home, in my own kitchen. I felt peace and indescribable joy. I looked around and saw a little boy sitting at our dining table waiting for food. Then, I woke up.
I felt that dream was God telling me that he was going to provide us with a son, but I didn't know how he was going to do that.
A few months later, I decided to do another round of IVF while taking a medical leave from work. I was working with my employer to discuss my options, but while I was waiting to get a call back from human resources, I received a call from Ashley at Saddleback Church to join a PEACE trip to Rwanda with the Orphan Care Initiative. She told me that this was a last-minute planned trip, and so we had a very small window to decide.
Shortly after we decided to join the PEACE trip, there was an Ebola outbreak in West Africa that spread out in Europe and a few parts of the U.S. The situation got worse and intensified, which made me fearful and weary about going to Africa. Instead of preparing for the trip, I spent many hours following the news that was covering the epidemic and experienced the greatest fear of my life. After many prayers and attending Night of Worship at Saddleback, my husband convinced me to rely on God and move forward in spite of my fear.
Despite my concerns, we had an amazing time in Rwanda. We met the Orphan Care Team and many God-loving people in Rwanda. The trip was filled with praise and worship. We also visited several orphanages and met several adoptive families. At an orphanage, our team was divided in various age groups, and I was assigned to a teenage group where I met a very friendly young girl. She was left at the doorstep of the orphanage after birth and spent her whole life in the orphanage. She now helped attend to the younger children at the orphanage. Due to the age limit, she was soon to be forced out when she turned 18.
I saw her again during my second visit at the same orphanage. She was very excited to see me again. After seeing us again, she momentarily disappeared. A moment later, she stepped back into the room fully dressed up. It appeared that she had some perfume on her, as well. One of the staff gave me a hint that she was trying to make a good impression and hoping that I would adopt her. I did not know how to react, but told her that I was just a volunteer.
She later told me that many visitors came from various countries, but no one adopted her. She asked me, "What is it like to be in a family?" I could not give her a proper answer, but her question struck a chord in me. I thought about her and that question for the rest of the trip and long after.
During that same trip, we made visits to adoptive families. There was one visit where we met an old woman who lived alone in a mud hut on the side of a hill. When approaching the hut, one could have easily assumed it was simply a storage shed — it was small and isolated in a desolate hillside.
As we entered the hut, we found a family of two living in this dark, unsecured hut, where we were told by the woman that she frequently gets her stuff stolen since there are no doors or locks to keep intruders away. As if those conditions didn't make her life difficult enough, this courageous woman had lost her family in the Rwandan genocide in 1994. In addition, she was diagnosed with HIV as a result of rape during the genocide and relied on medication to survive.
In spite of her poor health and living conditions, she decided to adopt a little girl. Had we not known of her situation, we would have thought this lady was the happiest lady on Earth by the way she spoke about her daughter. She even brought out her daughter's report card to proudly show us how her studies were near the top of her class. The colored shirt that the lady was wearing was bright, but the smile she had when talking about her daughter was even brighter.
Throughout the trip, we realized there were many children that needed and wanted to be in a family — while we spent so much time and energy on medically assisted fertility treatments that only left us with grief and despair. We realized there are many families in far more-difficult living and financial situations who were willing to adopt, while we had so much more to give, yet we hesitated to move forward with adoption.
Over the course of years, my husband and I learned that it doesn't take a healthy man and woman, nor a highly sophisticated medical procedure, nor a renowned doctor, to create a life — that's up to God. We realized that joining the Rwanda trip was part of God's greater plan for us, and that adoption was his plan for our family.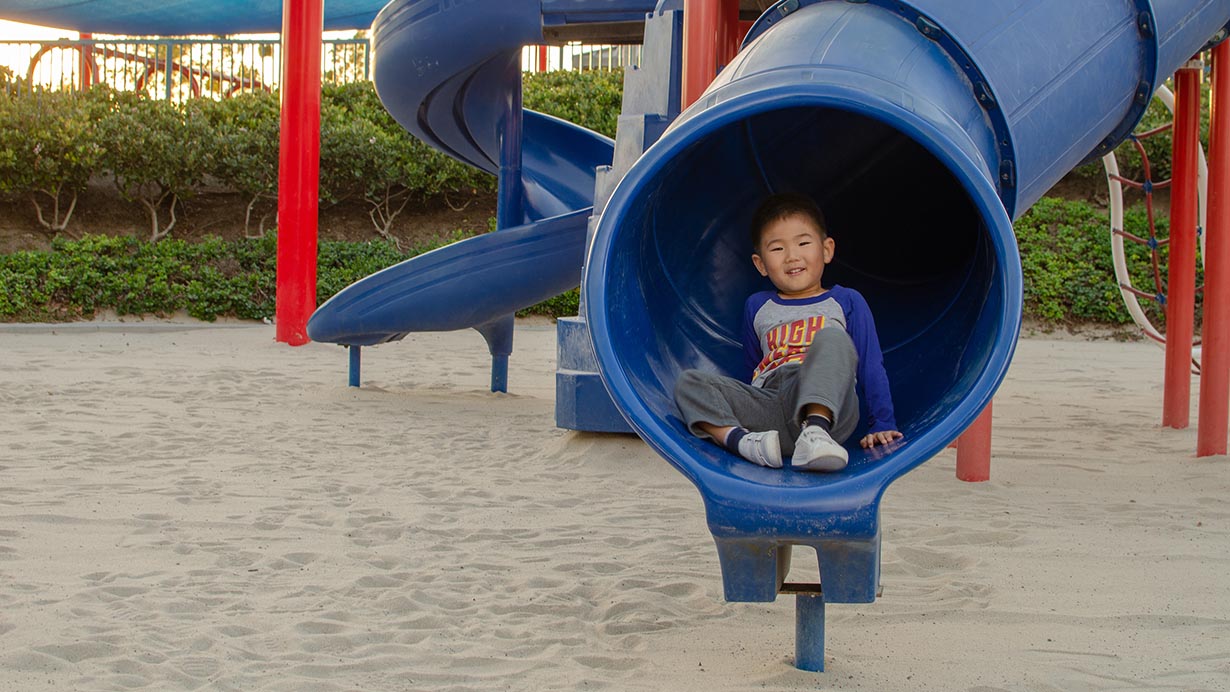 Two years ago, we brought our dear son home from South Korea. And just a few months ago, we finalized our second adoption and brought home our beautiful daughter. Through adoption, our tears of pain and sadness turned into tears of joy and thanksgiving. Although we are not related by blood, we were called into a family. We became the Kang family under the law, and our love toward one another is growing stronger each day.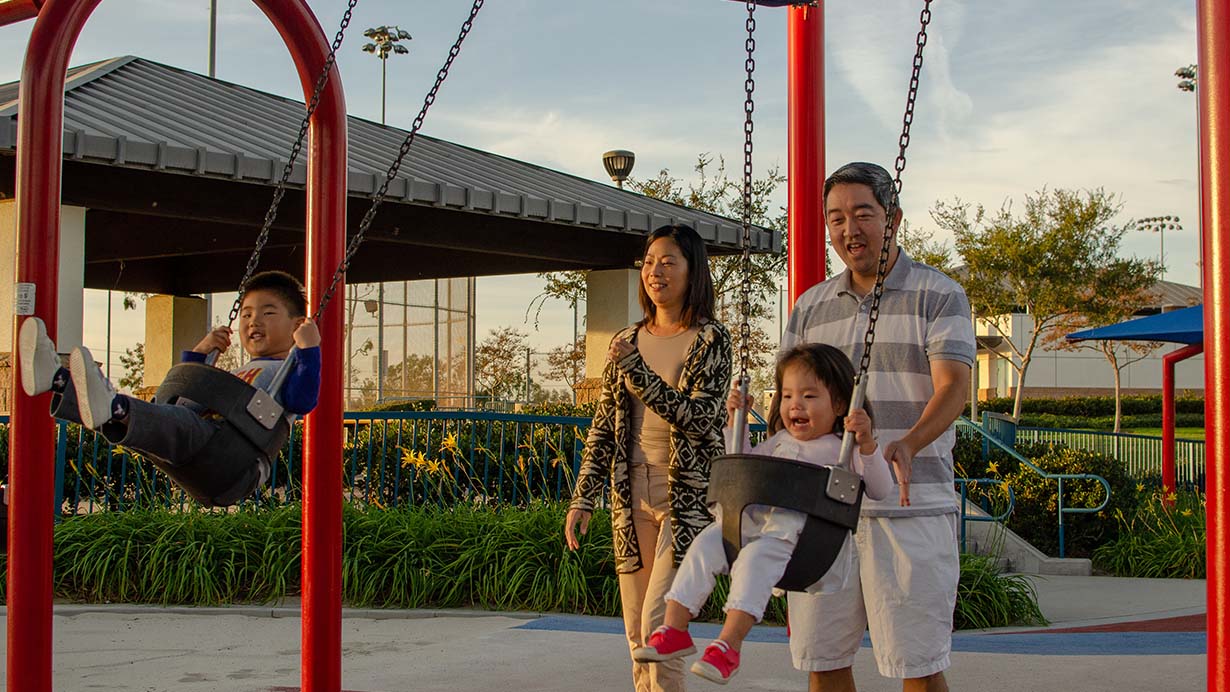 We sincerely hope that there are no more children who are forgotten behind the walls of the orphanages. They should be temporary shelters only. We hope that more children can find permanent homes and be raised in a loving environment with their forever family. Every child deserves a family of their own.
Learn more about adoption and foster care at saddleback.com/orphancare
Click HERE to read more stories