Good Neighbor Santa Ana: Empowering Youth to Overcome Generational Cycles
08/01/2023
Having grown up with two older brothers and a father who struggled with alcohol, yelling and fighting was the norm for Steve Bresler. As a result, Steve felt stuck on a path towards bitterness and resentment. 

"I grew up being verbally abused every day of my life from zero to eighteen," Steve recalled. As a kid, he couldn't protect himself from these experiences. He remembers feeling trapped in his own rage, knowing he wanted transformation in his life but not knowing how to achieve it. It wasn't until starting school at Pennsylvania State University that Steve began to see he was becoming what he spent his whole life avoiding. He saw that he needed deliverance to break something as strong as generational abuse. 
According to child welfare experts, there were four-million child maltreatment reports filed in the United States in 2021. Maltreatment, including abuse and neglect, will often take place alongside a variety of risk factors, such as parental substance abuse and poverty. Many kids grow up similarly to Steve: unequipped to process challenging home lives and circumstances. But for the youth of Santa Ana, the tide is shifting as efforts are made to help them break generational cycles of abuse, trauma, and poverty. 
Now, through Saddleback Church's ministry: Good Neighbor Santa Ana, Steve works with volunteers in the local school district to offer change to students. Within the city of Santa Ana, 13.4% of residents live below the poverty line, which increases the probability of kids in the area facing neglect or abuse. The ministry has found that 25% of the middle and high school students entering their program have an 80% chance of remaining the rest of their lives in poverty. 
In an effort to help break those cycles, students are taught to serve, forgive, process through difficult experiences, and find good influences. Their mission is to provide kids of the next generation with the resources to change their mindsets and overcome their pasts.  
By the end of the program, the portion of students potentially facing a lifetime of poverty drops to only 2%. Good Neighbor Santa Ana is expected to continue to grow after having already mentored nearly 4,000 students. Its impact is evident as the organization continues to take part in fulfilling the city's goals for its youth and community. Those goals were initially set a few years ago by a task force of Santa Ana leaders. 
The task force is made up of local politicians, law enforcement officers, pastors, and non-profit organizations with the goal of transforming the city. Steve joined this task force in its infancy when its members collectively agreed to focus on the youth — bringing up the next generation as moral and ethical leaders. Ultimately, Good Neighbor Santa Ana joined the task force's efforts under the direction of Steve and his wife, Becky. Both have played an integral role in the organization by mentoring students and recruiting other volunteers.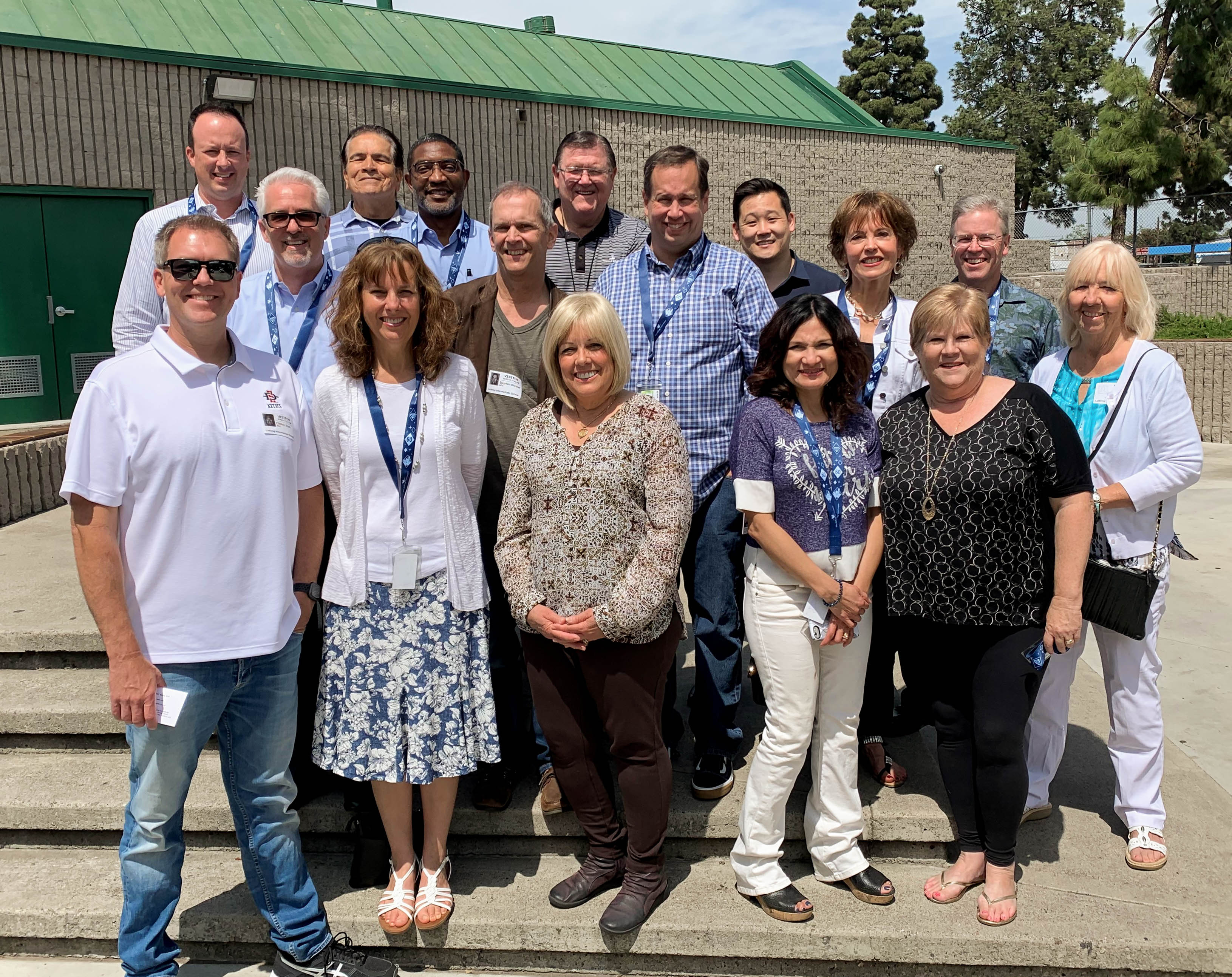 Because Good Neighbor Santa Ana operates during public school hours, volunteers cannot share their faith with the students unless they are asked directly. However, this doesn't stop volunteers from demonstrating God's love with the kids by providing a safe place for them to share what's going on in their lives.
"It's a ministry that I feel like prepares the soil," Becky explained. "Maybe someday, as these kids get older and they may get exposed to Jesus somehow, this soil has already been prepared for them to be more open."
Through working and volunteering with students in the program, Steve realized that many of them don't know how to talk about difficult things in their lives, nor do they realize that other people have faced similar circumstances. But once they are placed in a small group with people willing to listen and even relate to them, they realize that they can share their stories. 
This mirrors Steve's own journey to faith after he connected with a Christian organization at Penn State. He found a community that fostered his personal growth and gave him applicable goals that helped him spiritually mature. At one point, the group set a goal to lead one person to Christ every week. Steve felt encouraged and knew he wanted to reach out to his father. He returned home and approached his dad with forgiveness while also apologizing for how he responded to him in anger. As the two reconciled their relationship, Steve began to share how God had transformed his life. His dad was intrigued and, after several conversations, he ultimately began a relationship with Jesus.
His painful childhood experiences and the ultimate reconciliation with his father is one of the reasons why Steve felt equipped and called to this mission in Santa Ana. He knew he could guide students in the forgiveness he found and teach them to find reconciliation in their own lives. As he began mentoring, it became clear to Steve how God was directly using his past to impact the next generation.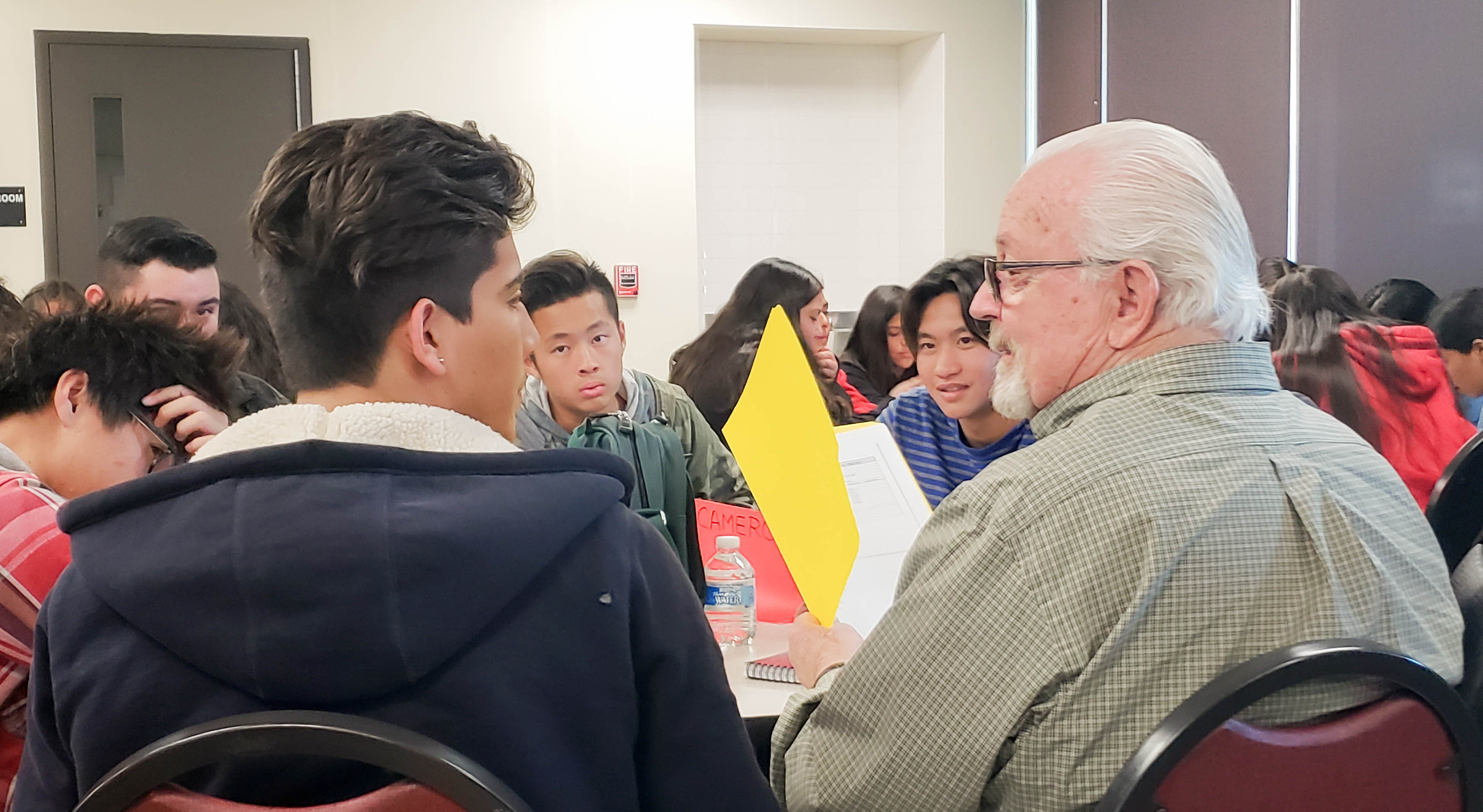 "I shared one time about my dad being an alcoholic and a kid came up to me afterward," Steve said. He recalled the little boy whispering in his ear, "My dad's an alcoholic too…I didn't want to say anything." That moment showed Steve how personal God was in taking what was broken in him and using the restoration in his life to offer the same healing in others. 
Steve continues to watch as God uses his story of breaking generational anger and alcoholism to give hope to kids who are struggling with the same circumstances. Steve reflected, "The fact that I didn't pass that [abuse] on to my kids, that the cycle is broken, is evidence that there is a God."
This story was written by Jalin Cerillo, Saddleback Storytelling Intern.