How would you like to grow?
Select an area below you would love to grow in. We have plenty of resources that will help you become healthier, and assist you on your journey of growing more like Jesus.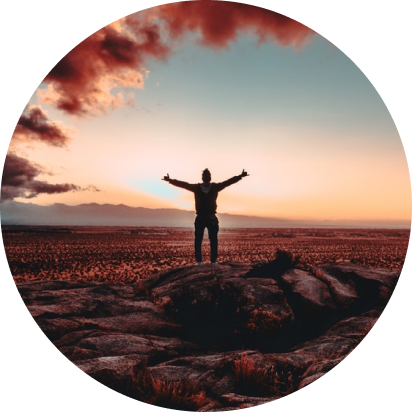 Spiritual Health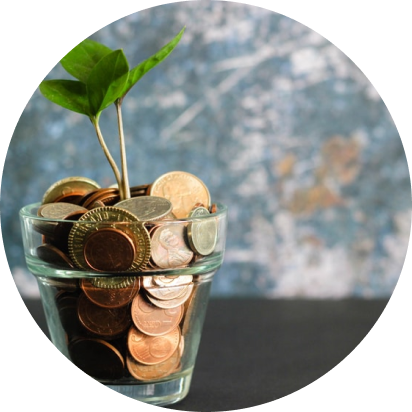 Financial Health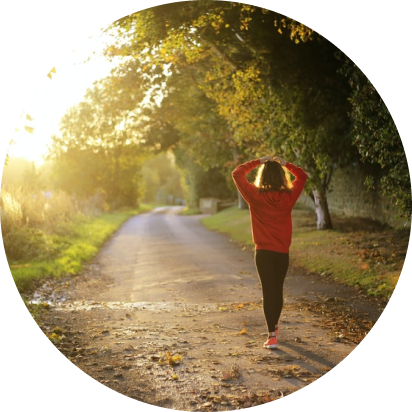 Physical Health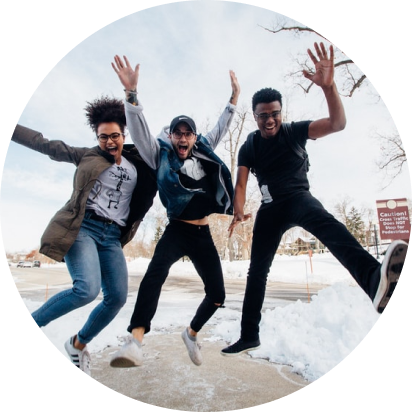 Relational Health
Latest Podcasts
Podcasts to Deepen your Faith
Doable Discipleship and The Well are podcasts designed to help you deepen your faith in God! Learn more about how you can connect with each podcast here.
E284 - The People of the Bible Draft
August 9, 2022
This fun conversation about people of the Bible can bring a greater understanding and relatability of Bible stories, God's truth for you, how God's story plays out in his children. Are there examples from people of the Bible that are your favorite? Who in the Bible would you invite to a dinner party? What questions would ask Esther, Paul, John the Baptist, Elijah, Ruth and more? Is your faith strengthened by their stories? For complete show notes, click HERE
Daily Bread (Matthew 6:11)
July 5, 2022
A guided time with God through prayer and reflection on Scripture. In this REMASTERED episode, you will reflect on a phrase in the heart of the Lord's Prayer, "Give us today our Daily Bread". Imagine taking yesterday and tomorrow off your shoulders and focusing on today at the foot of His throne. Music: "Touch and Sound" by Juan Sanchez Written and Recorded by Brandon Bathauer To learn more about Spiritual Growth, visit saddleback.com/grow . You can also get in touch with us by emailing maturity@saddleback.com. We would love to hear about your experience with The Well, let us know! https://forms.gle/J77TAyd93QjW3NvV9 For a manuscript of this reflection, here is a link: https://drive.google.com/file/d/1N__aQzj3wkimNsqhdAam-b41vI7Yhkst/view?usp=sharing
The Three Stories of Work
July 13, 2022
In this episode, we are talking about work. We all work - it's what consumes the best waking hours of our days for nearly the entirety of our lives. No matter who you are or where you live, whether you gain income from it or not - work is a reality for all of us. Recently, as a result of the "Great Resignation" and the "Great Reconsideration", along with record inflation and job insecurity, we're all asking questions about what we're doing for work and why we're doing it. So, how do we view the work that put our hands to day in and day out? Join your hosts Linda Tokar and Brandon Bathauer as they explore three stories about work...The Incomplete Story, The Misguided Story, and The Often Untold Story. We will dig into how these stories, these narratives, dramatically shape our work, and ultimately, our lives, seeking to find God's Grand Story amidst it all. For more information, visit Saddleback.com/works Music: Holding my World, Saddleback Worship Found is a proud
Get Started
CLASS 201
CLASS 201 will help you develop the habits you need to jump-start your spiritual growth. It will give you an overview of the four basic spiritual habits every Christian needs in order to grow: Daily Time in the Bible, daily prayer, giving, and fellowship.
Next Steps
Foundations
Rooted and grounded in God's Word. Feet firmly planted on the truth. Confident in what we believe, why we believe it and, most importantly, why it matters. This is something that many of us want in our lives. Foundations, taught by Pastor Tom Holladay and other Saddleback teachers, is a step by step approach to understanding the essentials of what it means to be a follower of Christ.
Build the Habit of Bible Reading
Details
Build the Habit of Bible Reading
ENRICH: A 40-Day Guide to Enhance Your Daily Time with God
Although it can sometimes be challenging, your time with God in prayer and reading the Bible can be a surprising and extraordinary journey into the heart of God. Learn how to make the most of your daily time with God with Enrich, this brand-new, 40-day guide! You'll learn different methods of engaging with God's Word every day. Download this new interactive e-book to take your daily time with God to a deeper level starting today.
Sign up to request download link.
YouVersion
Access a free Bible on your phone, tablet, and computer. YouVersion is a simple, ad-free Bible that brings God's Word into your daily life. Now you'll have your Bible with you wherever you go. Read from dozens of translations or start a daily reading plan. You can even share what you're reading with friends and family.
Sign up to request download link
Honor God With Your Resources
Details
Honor God With Your Resources
Tithing
The word "tithe" literally means "tenth" or 10%. Tithing, or giving ten percent of your income, isn't merely giving something to God. It's giving back what was his to begin with. All that we have, or hope to have, comes from him. The Bible says that tithing is a reminder that God is the supplier of everything. It teaches us to always put God first in our lives.
Financial Freedom
Explore resources that can help you grow into the money-manager that God wants you to be. Designed to encourage you in your next stewardship steps, we offer financial classes, free seminars, and individual coaching. We address topics like budgeting, saving, debt, investing, giving, estate planning, relating about money, and other financial topics.
Small Groups
Life is not meant to be lived alone. In fact, God hates loneliness. You were created to experience life with other people, and that's why at Saddleback, we encourage you to get into a small group. A small group is a group of three or more people who gather each week in a home, workplace, or online. In a group you'll hang out, study the Word, and pray together. No matter where you are in life, there's a group for you.
Journey With Jesus
Experience an interactive art installation and outdoor trail for the whole family. This trail of 15 mosaics will allow you to consider the path Jesus took to the Cross.