Saddleback Cares
How can we help you today?
There are many ways Saddleback cares for our community. Select a topic below and we'll point you in the right direction to receive the support you need!
Get Started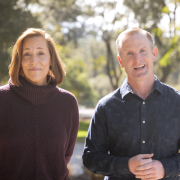 Pastor Jason and Meaghan would love to welcome you to Saddleback Cares.
Care Resources
Support Groups
Our support groups offer Christ-centered communities to fill you with comfort, strength, and hope. In these groups, you can learn to trust in God as he guides you to wholeness in the midst of your struggles.
View Groups
Resource Center
We have practical care available for you at our Resource Center. You can receive financial help, computer classes, tutoring, career coaching, legal aid, and more.
View Resources