Purpose Statement
To transform community through creativity and be a heart of creative culture in Orange County.
Saddleback Visual Arts (SVA) is a community-focused arts initiative. This is a center for artists to come together and serve, using our individual creative talents to speak as a collective group and spark imagination, connection, and illumination. The regular happenings in SVA include Arts Collective nights, art exhibitions and installations, and community engagement through art.
Want to Learn More?
Visit our official website to see more in-depth information about our ministry, how we're impacting the community, and ways that you can get involved.
http://www.saddlebackvisualarts.com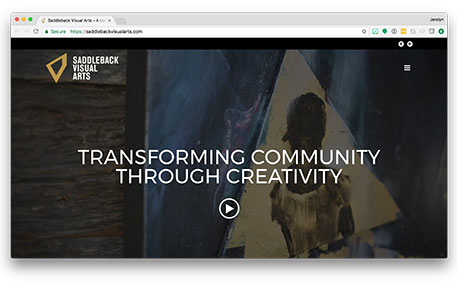 @saddlebackvisualarts
Make your mark. Join the conversation
Related Ministries
The Photo ministry is dedicated to capturing and telling the story of Saddleback Church one frame at a time. Whether you are new to the craft or an experienced photographer, there is room for you here to grow, learn and share your talents with other team members. No matter what campus you are a part of, there is a team leader ready to guide you through our seamless onboarding process.