Purpose Statement
To transform community through creativity and be a heart of creative culture in Orange County.
SVA | Saddleback Visual Arts is a community-focused arts initiative within Saddleback Church. This is a center for artists to come together and serve, using our individual creative talents to speak as a collective group and spark imagination, connection, and illumination. The regular happenings in SVA include Arts Collective nights, art exhibitions and installations, and community engagement through art.
Want to Learn More?
Visit our official website to see more in-depth information about our ministry, how we're impacting the community, and ways that you can get involved.
http://www.saddlebackvisualarts.com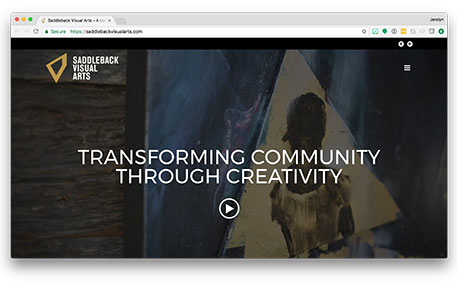 @saddlebackvisualarts
Make your mark. Join the conversation
Related Ministries
Jesus Otaku is an outreach ministry geared towards reaching the "otaku" subculture – Japanese animation fans. Our mission trips and activities are designed to help the people we encounter take their next step towards finding a relationship with Jesus and a healthy church family. We do this by communicating God's unrelenting desire to meet people right where they are through the simple message "You are Loved Just as You Are". Current opportunities include both local and global mission trips, contributing to our online presence, creative projects and ideation, and participating in our bi-monthly community gatherings.