We would love to see everyone in our church to be in a healthy Small Group. Our team is passionate about getting people in groups, starting new groups and getting them healthy.

Small Groups are three or more people who meet together regularly to balance the five purposes. Whether you are looking for a Men's, Women's, Couples, Singles, Workplace group or anything else that describes your preferences and state of life best, there is one that is just right for you! 
Tips for New Hosts
Congratulations on taking the first step to start a small group! Check out these New Host Resources loaded with tips and tricks to help you kickstart your journey as a small group host.
Courses for your development
Check out our Small Group resources and courses below. Also, make sure you use the provided discount codes at checkout for a 100% discount!
Training for your HOSTS
Check out these resources and courses to grow your abilities as a small group HOST.
Your Ministry Objectives
Check out this guide for a quick refresh on the Small Groups Vision, the Community Leader development pathway, and how we care for Small Group Leaders.
PDF of CL Pocket Guide
Spiritual Check Up
Individual Health Assessment
The Spiritual Health Assessment measures your health at a particular point in time. It is not a tool to see how you measure up against other people; nor is it a tool to see how close you are to perfection. Rather, this is a tool that will help you evaluate your spiritual health, and give you direction for developing a plan to bring God's five purposes for your life into balance.
Take Assessment
Group Health Assessment
Assess the health of your small group by taking this quick survey. Once at least half of your group has taken the survey, we'll provide you with recommendations to take your group to the next level in each of the five purpose areas.Select the Small Group you want to take the assessment for, then click the 'Group Health' tab and click 'Take Survey' to begin the assessment.
Take Assessment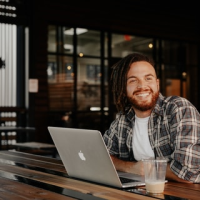 Are you a Community Leader?
Is your church looking to build small groups?
Join the Small Group Network for tips and resources!
Learn More
Small Group Study Registration
Womens's Study
"Breathing Room" by Sandra Stanley
Wednesdays | May 4 – June 1
You're invited to step into a community of sisters and be known in a whole new way. Through this study you'll discover what it means to trade in a life of stress for a life of peace.
Wednesday AM
Wednesday PM
Mixed Study
A Taste of Community at Saddleback
Wednesdays | May 4 – 25
Join us for this special four-week experience with your church family as we dive into the five purposes that God created for his church. You'll walk away with new friends, a deeper understanding of how God created you, and a clearer sense of purpose.
Wednesday PM