The Importance of Faith
04/30/2018
.
The Bible tells us three things about the importance of faith.
God is looking for faithful people.
"The eyes of the Lord search the whole earth in order to strengthen those whose hearts are fully committed to him." – 2 Chronicles 16:9
Faithful people are hard to find.
"Everyone talks about how faithful he is, but just try to find someone who really is!" – Proverbs 20:6 
Faithfulness is the key to blessing and victory.
"For every child of God defeats this evil world, and we achieve this victory through our faith." – John 5:4-5
"A faithful man will have many blessings." – Proverbs 28:20
God is physically, visibly, and actively taking the initiative to look for faithful people that he can bless and use. To have those blessings, we must first learn faithfulness. God tests our faithfulness in different ways — such as through our health, finances, and careers.
That's why Daring Faith has been such an extraordinary opportunity to sacrificially step out in trust to see what God can do. Find out how we grew as a church family of great faith this month!

F – FILL GOD'S HOUSE WITH 40,000 WORSHIPERS AT OUR WEEKEND SERVICES BY OUR 40TH ANNIVERSARY (2020).
Easter Attendance Breaks Records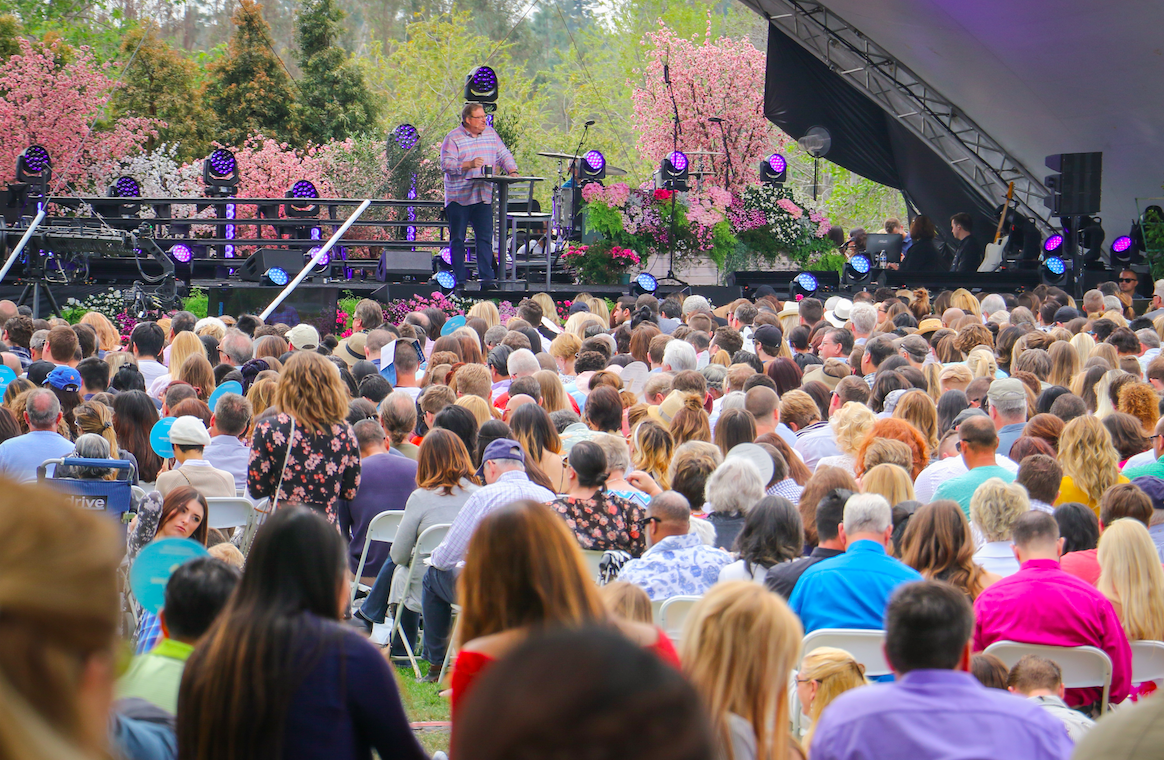 Kicking off April, Easter 2018 was an opportunity to open wide the doors of our church and fill God's house. All of 19 Saddleback campuses hosted special events including Rancho Capistrano that broke records with 3,817 in attendance and 47 salvations. At Angel Stadium, Saddleback Anaheim had their biggest attendance ever with 5,355 people.
Making Saddleback history was our Lake Forest campus with over 10,000 people at the 11:00 AM Easter Sunday service. With all Easter services streaming on Facebook LIVE, even more people heard the Good News.
Saddleback San Diego Celebrates 100th Baptism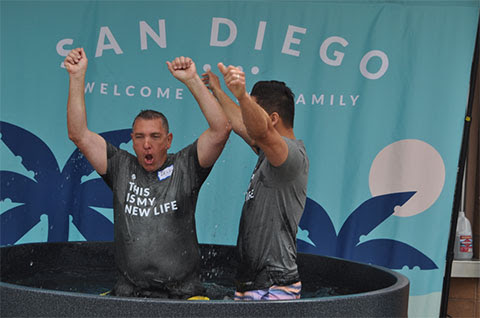 For Saddleback San Diego, April was a big month of celebration with their 100th baptism! That's 100 people who have made a bold declaration of faith to follow the purpose and plan that Jesus has for their lives.
A – ASSIST 250,000 PEOPLE IN NEED THROUGH OUR LOCAL PEACE PLAN.
JHM Impact OC 2018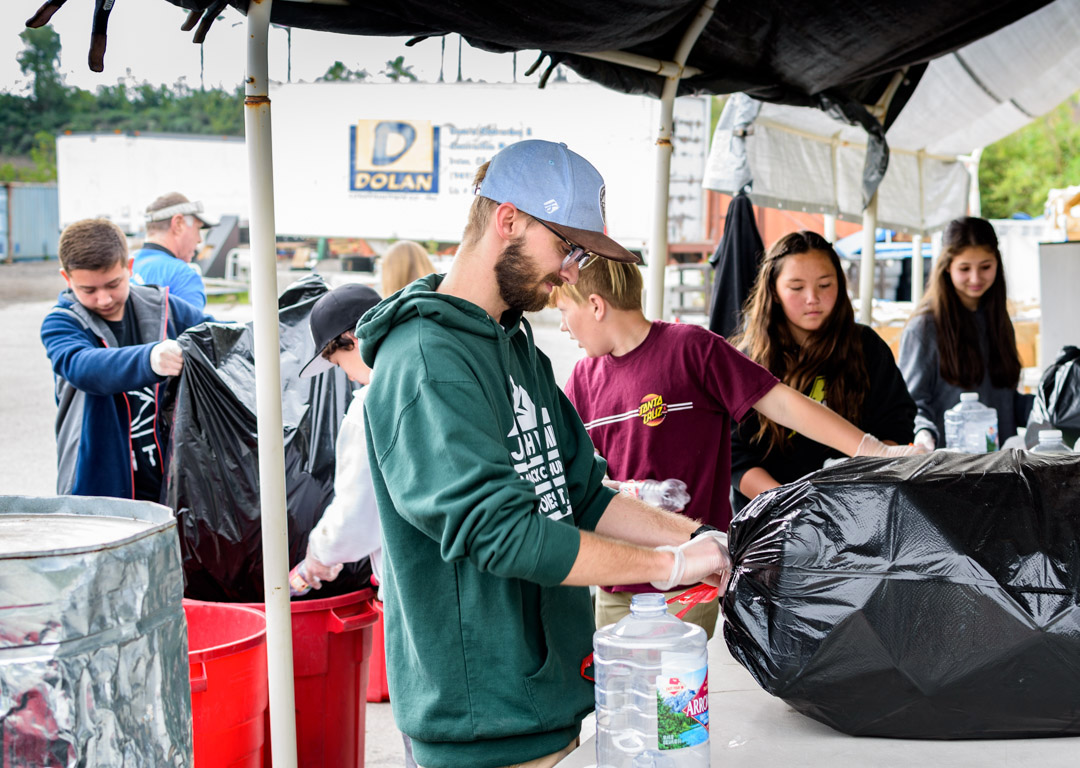 This month, Saddleback's Junior High Ministry (JHM) proved that you're never too young to have Daring Faith. From April 3-6, over 80 teens assisted people in need during the second annual Impact OC event. Kicking off at Saddleback Rancho Capistrano, the three-day gathering connected Saddleback students with local PEACE opportunities across the county. Click HERE to read the touching story about the spiritual maturity of tomorrow's leaders.
Saddleback Hong Kong PEACE Box Campaign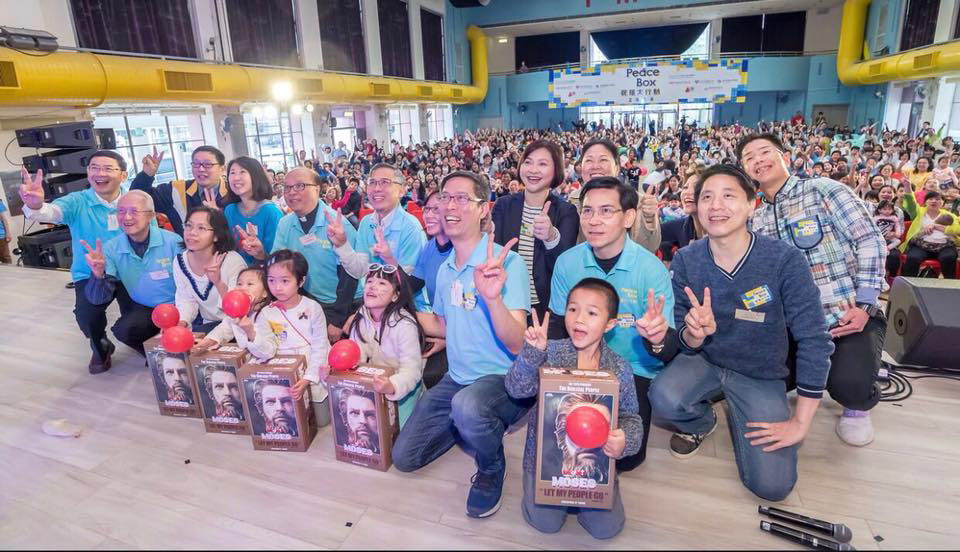 In a mighty effort to assist people in need, Saddleback Hong Kong hosted their annual PEACE Box Campaign. Held on March 24, the event shared God's love to people in need, while also mobilizing members through serving. Now in its fifth year, this community campaign serves 15,000 low-income families with PEACE boxes. Click HERE to read how this signature event helps spread hope to people in need.
Ending Homelessness Together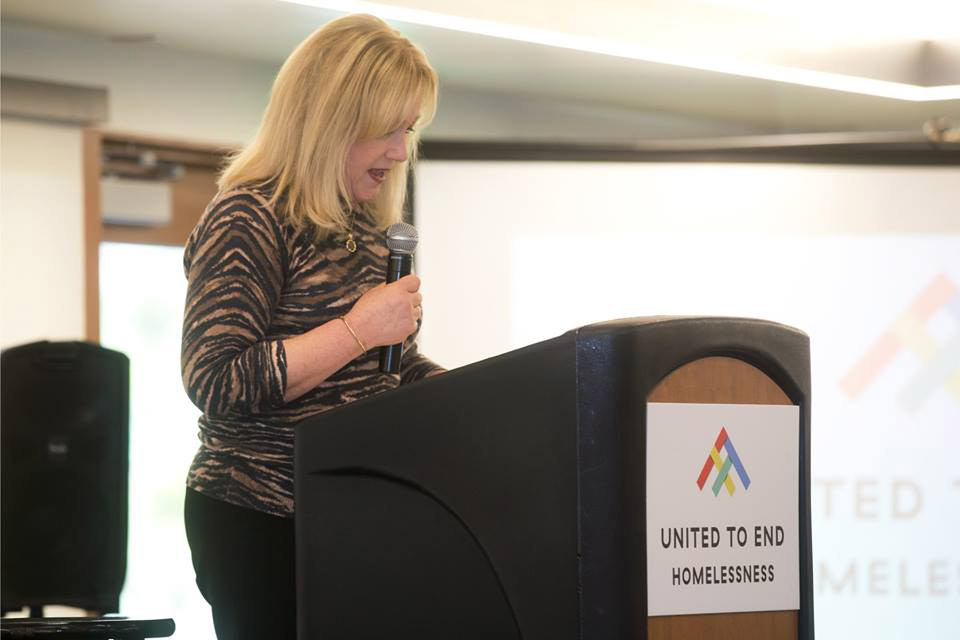 When the number of homeless men and women living along a 3-mile stretch of the Santa Ana Riverbed reached over 700 people, the County realized something needed to change. Now, as each sector of our community rallies together, we are excited about the opportunity for churches in Orange County to join the conversation and live out the vision for the church to be a people who love their neighbors. Click HERE to learn how you can be part of the solution to help reduce homelessness.
T – TRAIN 25% OF OUR MEMBERS TO BE GLOBAL LEADERS IN THE CHURCH AND MINISTRY, IN BUSINESS AND THE COMMUNITY, AND IN THE ARTS AND MEDIA.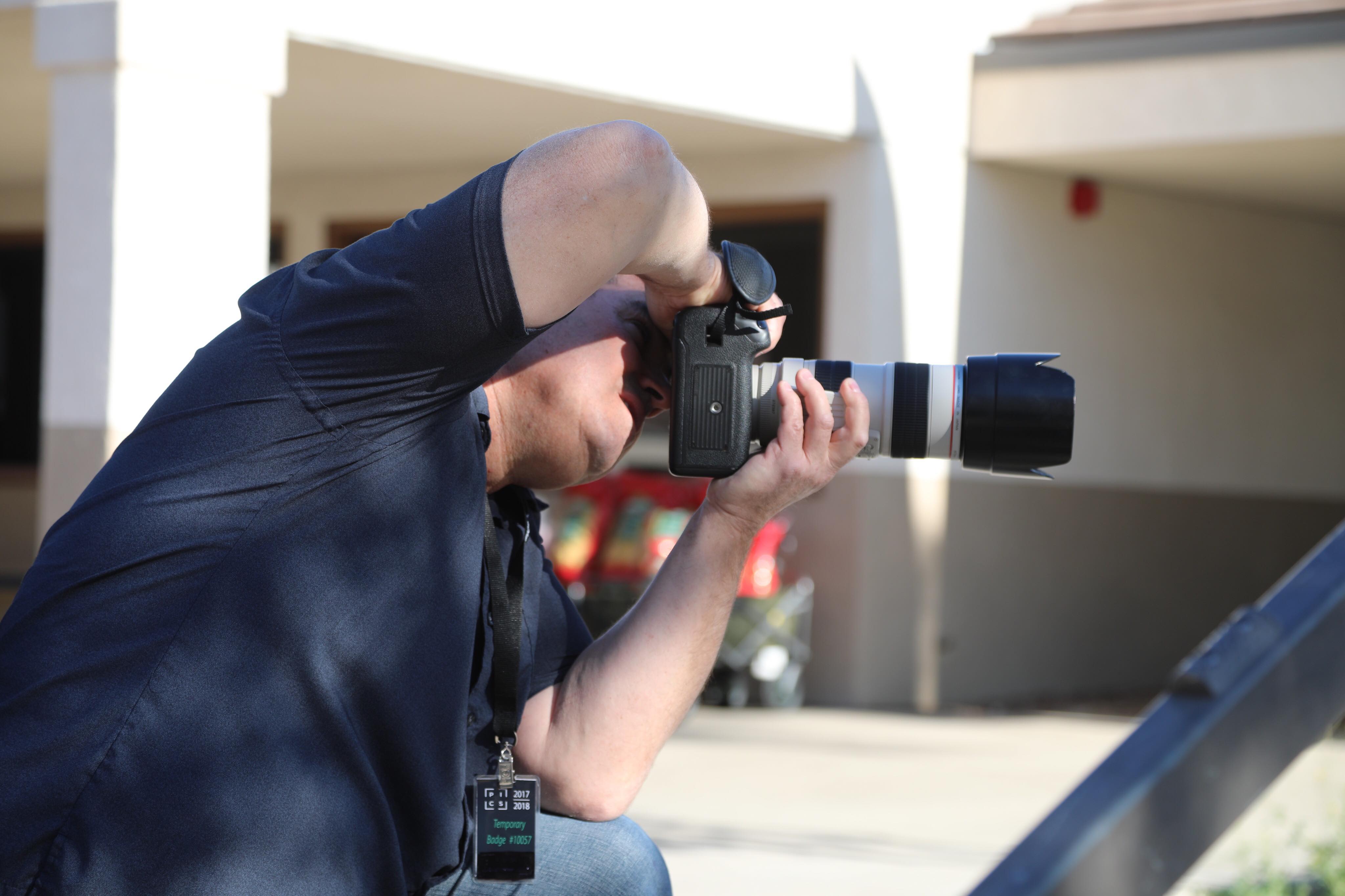 To help reach this goal, our PICS ministry (Photographers In Christ's Service), recently launched a Mentoring Program to train volunteer photographers who have a passion for photography and a heart to serve.
After a soft launch in early 2018, the Mentoring Program officially went into full swing this April. Not only does the training offer budding photographers the resources and tools to advance, but it also invites them to join the larger PICS community. Click HERE to read more about how this ministry is impacting lives one photo at a time!
H - HELP TAKE THE GOOD NEWS TO THE LAST 3,000 UNREACHED TRIBES ON EARTH.
Local PEACE in Ghana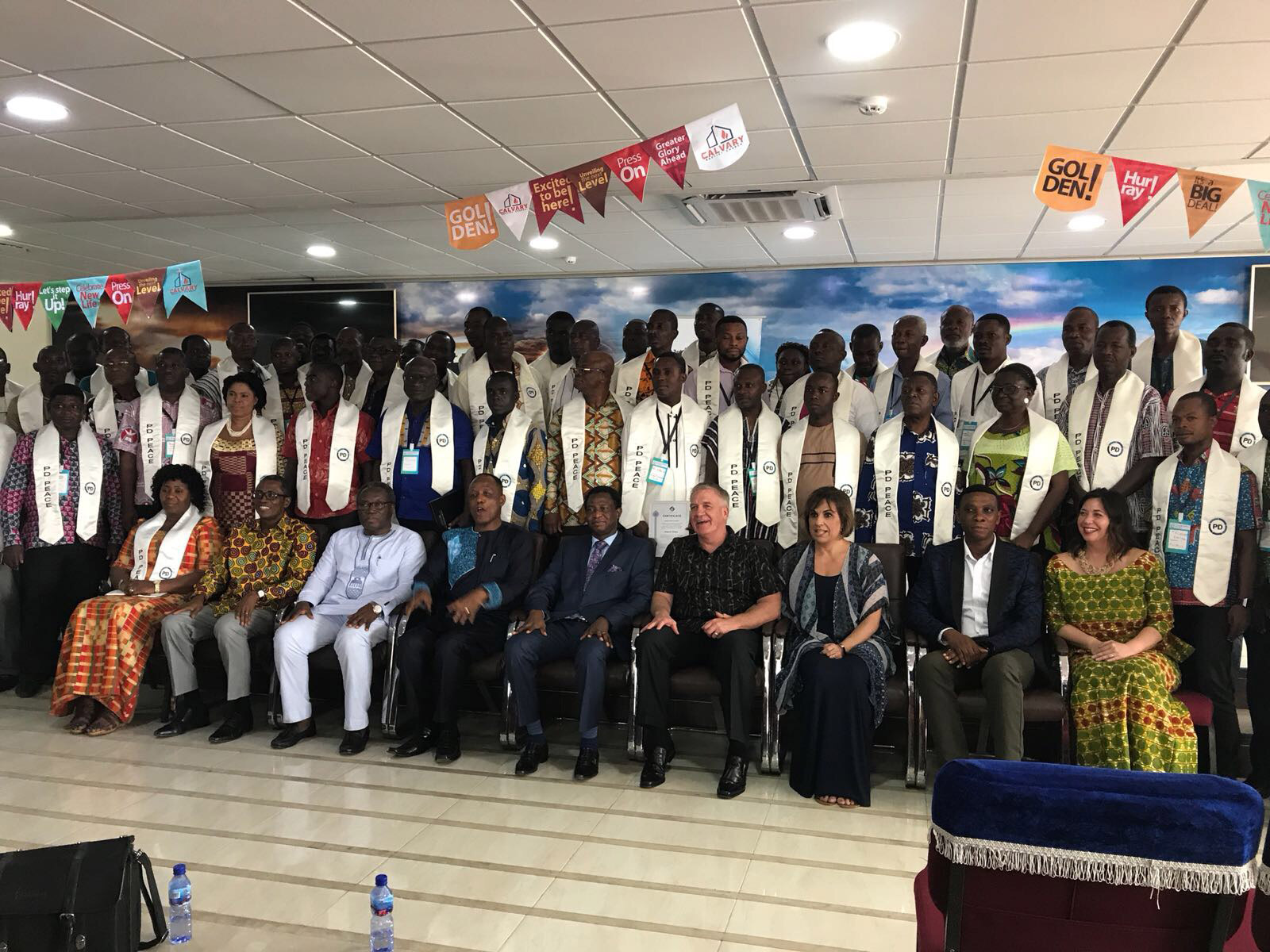 As the "H" initiative of our five Daring Faith goals, we've been taking the Good News to the last 3,000 unreached tribes on earth. It's only when partnering churches help fulfill this vision that the Great Commission can be achieved.
That's why in 2016 Capital Christian Church (CCC) in Olympia, Washington stepped up to partner with Ghana to initiate the PEACE Plan. Now two years later, their efforts have paid off with nearly 80 Ghanaian pastors graduating from the Purpose Driven (PD) Essential Training. Click HERE to read about the recent graduation ceremonies and what that means for Ghana.
A Call for Purpose Driven Leaders
From April 10-11, over 40 pastors attended Purpose Driven (PD) Essentials Training at Saddleback's Rancho Capistrano Retreat Center. Catering toward regional directors, the event equipped church leaders on best practices to build a network of coaches across the US and Canada.
Following the PD Essentials Training, a group of 15 church leaders attended PEACE Leader Training from April 11–12. Pastors were encouraged to adopt the remaining 30 countries in Africa and serve as International Partnering Churches (IPCs). Click HERE to read how you can be part of taking the Good News to the last unreached tribes on earth. 
______________
Thank you for your commitment to Daring Faith. YOU are the reason we can make a difference through these five God-inspired goals. HERE is just one story that represents hundreds of lives that are being transformed because of your sacrifice.
To start giving to Daring Faith, make changes to your commitment, or simply learn more about how Saddleback is making a difference around the world, visit saddleback.com/daringfaith.