Feeling God's Presence Amid a Setback
09/15/2018
.
When I was younger, I would go to church and hear people share stories about how their lives were radically changed. People that lived through shark attacks, cancer, addiction — these were amazing stories that helped them find faith in God. I had never gone through anything like those experiences. I wanted my own life-changing testimony. God didn't feel close and personal to me, but I wanted him to be.
In high school, I experienced that life-changing story. I was forced into a difficult situation with my mom that would eventually lead me to a church community to call home, and the place where I'd take my step of faith and decide to get baptized.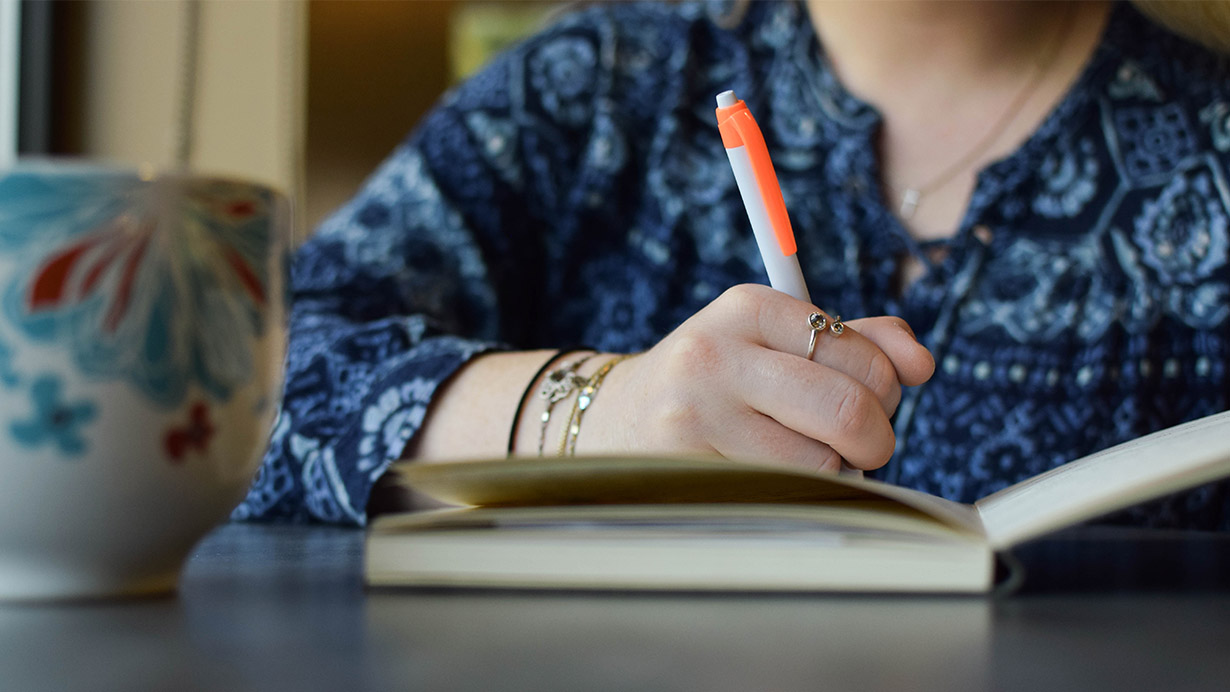 Being raised in a Christian home gave me a foundation of my faith and values. From the outside, life seemed good for our family. But behind closed doors, my father was abusive, which took a toll on my mom and me. When I was 15 years old, during my sophomore year of high school, my father abandoned us.
My mom had been a stay-at-home parent for 15 years. My dad constantly worked to provide for us financially, but when he left, he left us with nothing. My mom had been out of work for so long, it was nearly impossible for her to find a job. We didn't have the means to move quickly, and we couldn't afford to stay in our home, either.
I had never experienced anything so painful in my life. At the time, all I could think about was the anger and hurt I felt. We didn't have family to turn to; none of them lived in California. And we didn't really have the resources to pack up and move out of state. Some of the friends that we did have helped us out a lot. My mom and I bounced around, staying at different places, trying to build some stability into our lives again. A family friend opened their home to us until we could get into a transitional apartment. We had been living with them for a month, and they said we were welcome to stay for as long as we needed.
My mom fought relentlessly to get us back on our feet. The local organizations that helped families like ours told us we would have to wait up to a year or longer to receive any kind of help. It was very disheartening to hear that news. It made me feel like we would never get out of this situation.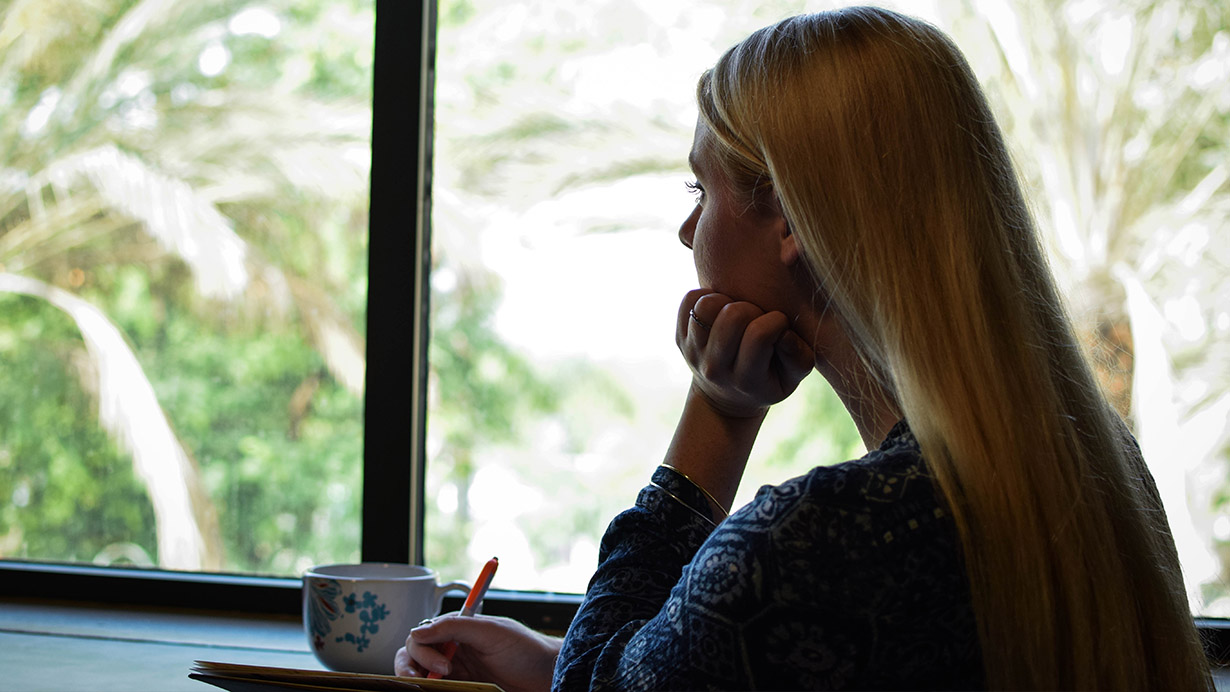 My mom was a rock for me through this season. I don't know how she stayed positive. People that knew us regularly asked us how my mom could stay upbeat and keep looking forward. I was constantly angry and questioned why this was happening to me. My mom did an incredible job calming me down and helping me through everything that was going on.
My mom and I were totally caught off-guard when we found out we got approved for our own place again. When they took us over to show us the apartment, it was a very emotional moment. Our application had been processed so quickly, my mom and I couldn't believe it. For a year, we stayed in that apartment. It was beyond a miracle — definitely God-sent.
So many miracles happened during this time. My mom got career coaching to help find a job, and we got help with groceries and counseling. I was a Girl Scout when I was younger and had volunteered with a local nonprofit group, handing out food and blankets to people in need. Now, I was on the receiving end of that same charity.
With everything going on in my life, I was so busy just trying to hang on that I didn't feel like I had time to stay connected to church. I was trying to work and finish school. I didn't feel connected to the church community my mom had taken me to. I only went to church off and on while we were going through this situation.
I had friends from Saddleback who regularly invited me to College Ministry (CM). When I moved to Laguna Hills, I knew I was a lot closer, so I decided to join them.
My first visit felt a lot different from any other church I'd been to. It was a totally different vibe. Everyone was so welcoming and made me feel like I fit right in. I met Kierstin, one of the leaders at CM, and she took me around and introduced me to so many other people. At CM, I felt surrounded by such amazing friends, and it has been an incredible support system for me.
I had only been attending Saddleback a few months when I thought about getting baptized. Kierstin explained to me the concept of baptism and encouraged me to take that step of faith. I looked back and saw the miracles God had done in my life since everything had fallen apart, and I decided that I needed to take that step. This was my choice, and I wanted to express my faith publicly — I wanted to show everyone that I was part of this one big family in Christ. My baptism felt like a pretty serious experience. I had just gone through so much in my life, I was pretty emotional.
Taylor, one of my friends, visited me at work, and I shared with her about my story and the reasons I got baptized. I knew there would be baptisms again at CM that night because I was sharing my story during the service. But I didn't hesitate to tell her my story right then and there. I invited her to get baptized, too. Taylor was so visibly happy and excitedabout the thought of being baptized.Seeing her expression and excitement felt contagious — I couldn't wait to see her take that step of faith.
That night, I got to stand in the water with Taylor when she was baptized. She came out of the water, surrounded by her friends and family. It was so cool to be part of that moment with her.
Ever since I was baptized and asked Jesus to take full control of my life, my eyes have been opened, and I recognize God's presence everywhere. I've found a great community to be part of at CM, and I've learned to lean on God more than ever when faced with challenges.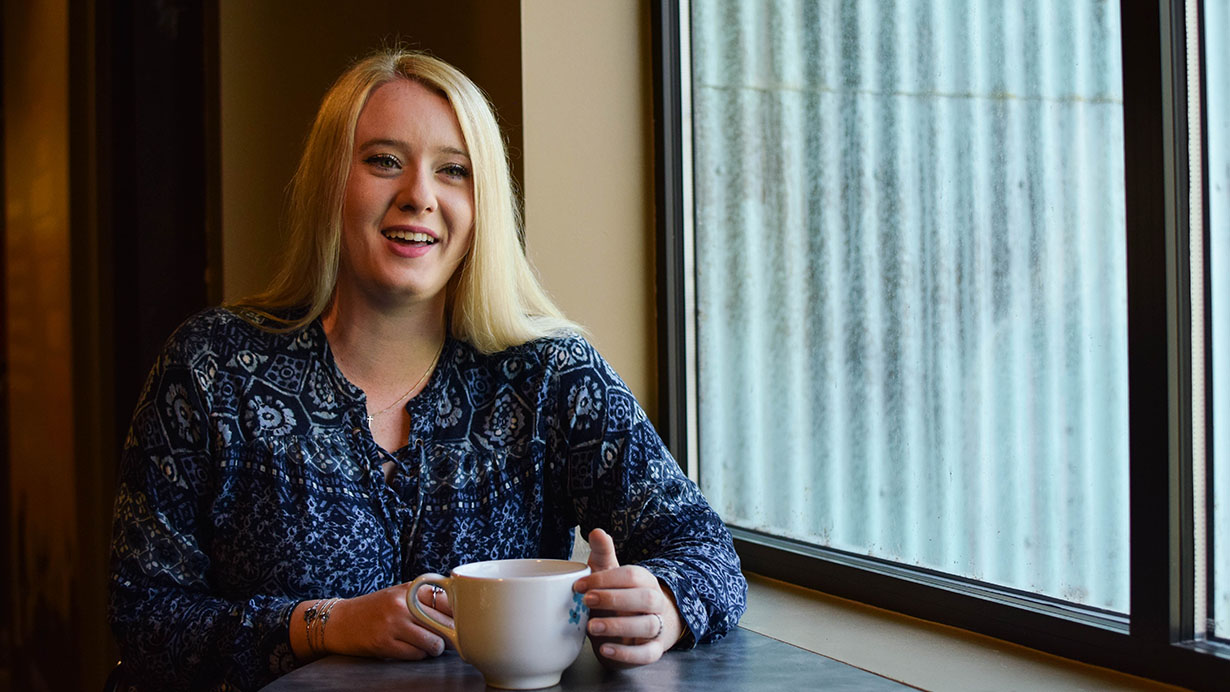 Life hasn't been easy, but through the hardships, I have had the chance to experience God's presence in ways that I don't think I would have otherwise, and I have gotten to see him work in greater ways than I could've ever imagined. Whether it was having a working car, getting accepted into a shelter home, my mom landing a job, or getting approved for our own apartment that we could afford on our own, God consistently pulled through and carried things that my mother and I couldn't carry on our own. I have seen and learned that God is definitely real and present. Even when I don't feel him, he's always with me.
Learn more about baptism at saddleback.com/freshstart
Learn more about College Ministry at saddlebackcm.com