An Angel to Watch Over Every Family
12/15/2018
.
A young mother walks through the glass doors, welcomed by an 18-foot-tall Christmas tree and a row of carolers. She lifts her eyes up toward the star as she guides her two sons into the foyer, a hand on each boy's shoulder.
"Welcome!" Jolie exclaims as she steps toward the new family, bending down to greet each boy at eye level and offer high-fives.
"My name is Jolie," she says. "I'm one of the volunteers for the Angel Tree event. I can help you get signed in and started."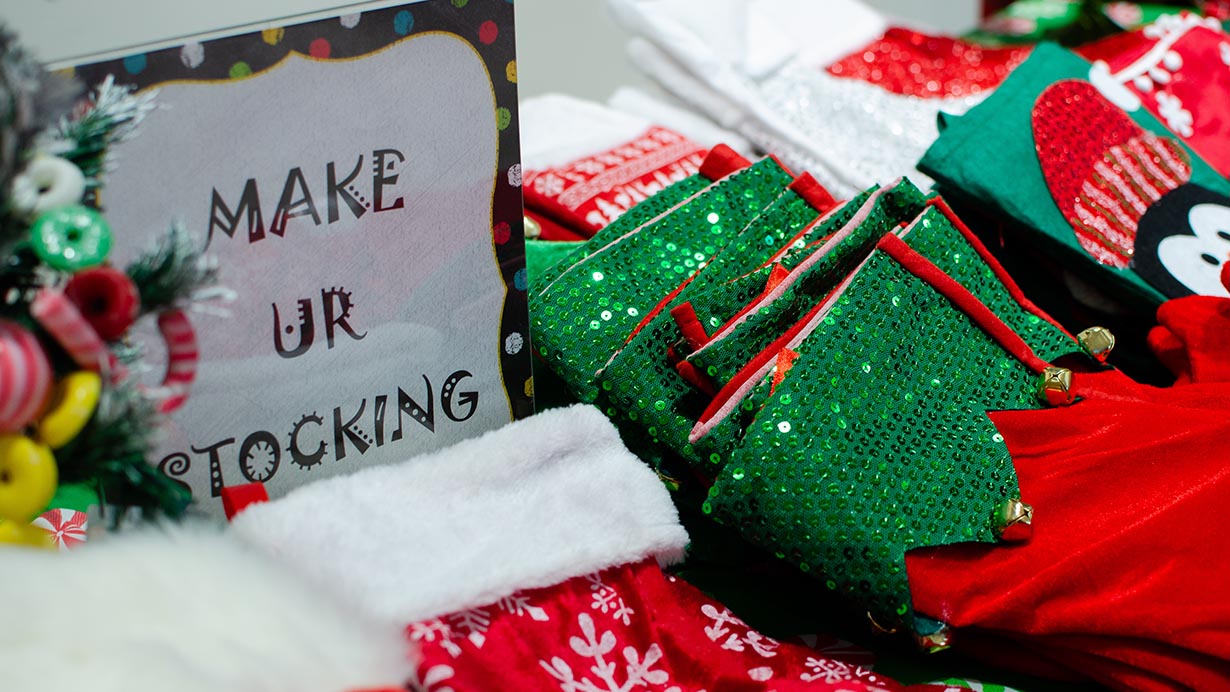 Over 450 children and their parents had been invited to Saddleback Church Anaheim for this special night. Every one of the children had a mom or dad in prison, and a Saddleback member had picked out a present to give to them on behalf of the incarcerated parents. Normally, the presents get dropped off at the family's home, but two years ago, Celebrate Recovery®(CR) Inside decided to host an annual night for these families, providing games, a family dinner, entertainment, and the message of hope in Jesus in addition to handing out the gifts.
Jolie, an interior designer and children's advocate, had spent weeks planning and coordinating this event. Her team of 150 volunteers from nine different Saddleback campuses had been at work since 9 in the morning, transforming Saddleback Anaheim into a festive Christmas wonderland and preparing meals for the families. Jolie, a natural leader in this environment, has considered every last detail. She has brought together people from over 30 different ministries with an array of different skills and talents for one purpose — loving on these kids for one very special night.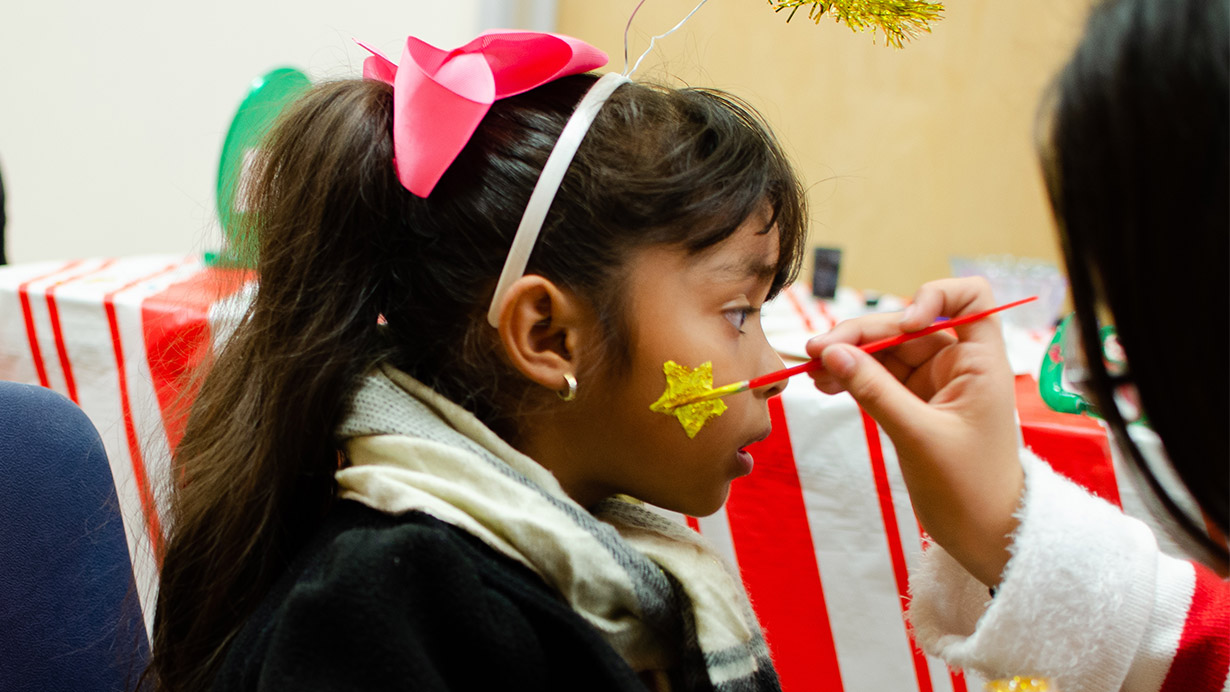 It was only six years before that Jolie found herself in the middle of a family crisis. She never asked to be part of a broken home or a crumbling marriage. When a friend encouraged Jolie to go to CR — a ministry that helps people find freedom from their hurts, habits and hang-ups — Jolie responded in disbelief. She wasn't an addict and didn't think that CR could help her. She was in pain and confused. But she felt like she'd been wearing a mask at church for way too long. After her first CR meeting, Jolie realized that CR was more than just addiction recovery. She carried some deep-rooted hang-ups and scars that needed God's healing hand to touch.
"You're going to have so much fun tonight, right this way, let me help you get going," Jolie continues as she ushers them toward a table filled with assorted Christmas stockings.
The boys pick out their favorite design — the older boy grabbing a light-blue stocking with a superhero on it, and the younger opting for a metallic-green stocking. A handful of candy pours into each boy's stocking. With a map of the event placed in the mother's hand, the boys were ready for the party. Jolie took a moment to give a brief overview of the map and activities with the family, recommending a start with Candy Cane Lane for games and face-painting before getting family portraits taken in front of the Christmas tree and moving to crafts and cookie decorating in the Worship Center — and finally, family dinner at their assigned table.
"Come, come, the fun is this way," Jolie says. Let's get you started here."
An oversized reindeer pinata and striped red-and-white sign mark the entrance to Candy Cane Lane. The boys walk through the doors into the festive hallway. On the right side of the hallway, a boy and girl toss bean bags at the target. To their left, a balloon-animal artist busily assembles vibrant, colored balloon hats, and a toddler tests his throwing arm at the unicorn ring toss. The faces of the newest arrivals at Candy Cane Lane light up as shouts of triumph and laughter echo down the hallway.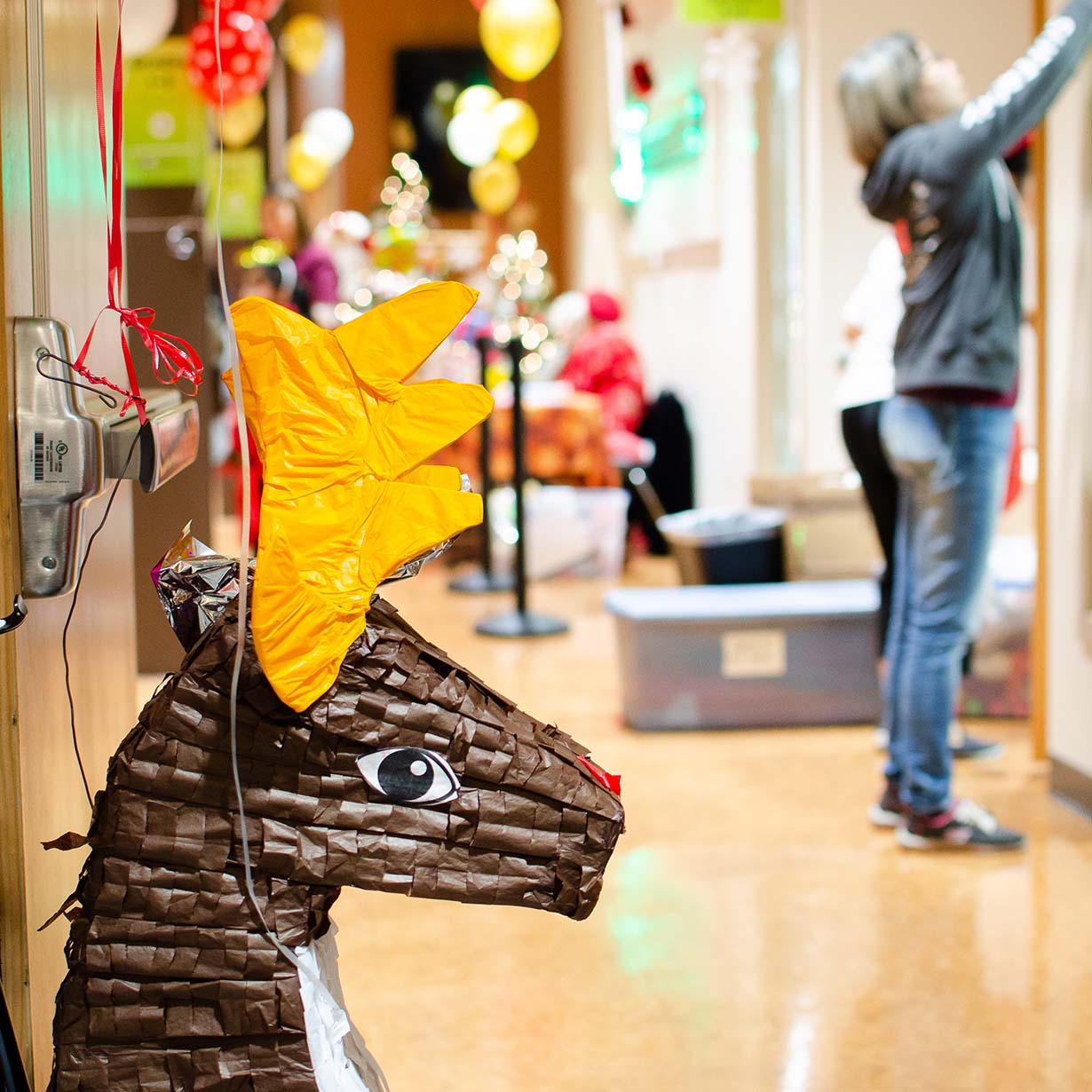 In the craft area, every seat at the Christmas card creation station sits full as children design cards for their incarcerated parent and attach the family picture taken and printed in the lobby by a PICS volunteer from Newport Mesa.
By the end of the evening, nearly 200 families fill the Worship Center for the final portion of the evening — a magic show, prize raffle, carols, hip-hop dancing, reading of the Christmas story in the Gospel of Luke, and the much-anticipated gift moment. The gifts given on behalf of the parents in prison are quickly unwrapped in the hands of the children. Brothers and sisters lean in close to one another, holding their toys, as moms pose them for photos to remember the moment.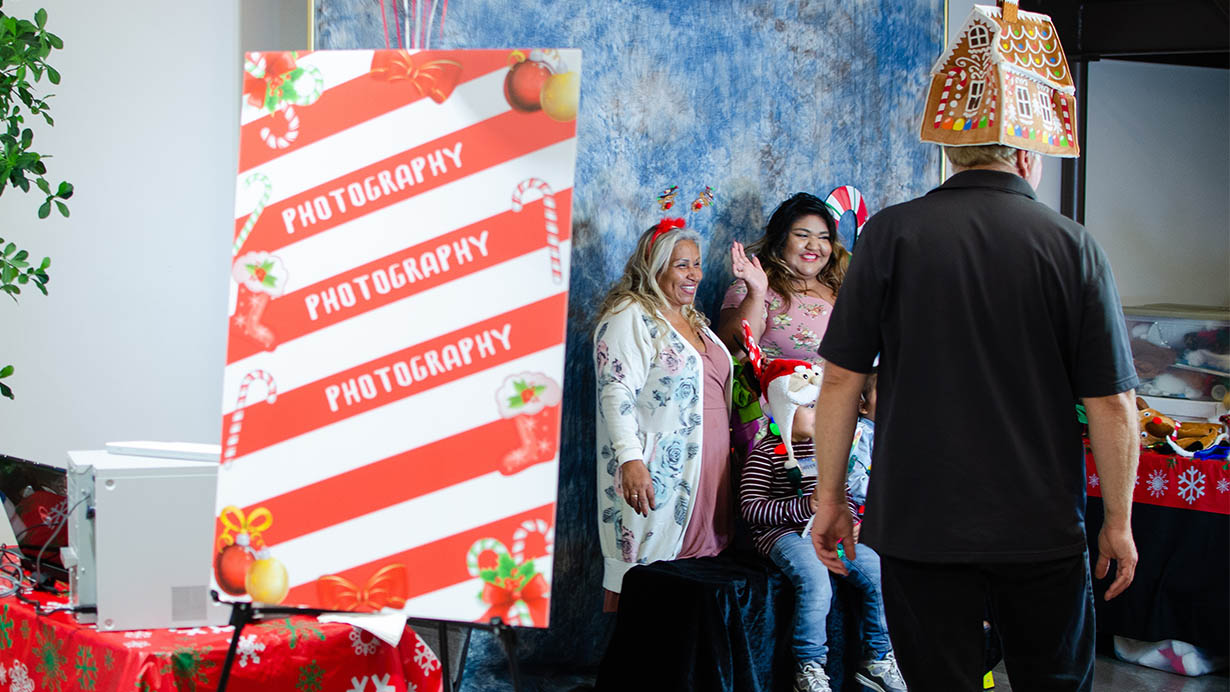 Even as the parents file out of the Worship Center, followed by their worn-out, sugar-crashed kids, the volunteers use this one last opportunity to love on each guest. The melody of "Feliz Navidad" provided a soundtrack for the closing scene to go along with hugs, last-minute family pictures, then a CR Recovery Bible, Advent calendar, and a candy lei adorn each guest as they walk out the door.
"I totally know my SHAPE. That's why I put so much into this," Jolie says as the volunteers begin cleaning up at the end of the night. "My evangelism and hospitality work together here. When families come here they don't know us, they don't know if we're safe, but we create an opportunity for the Holy Spirit to touch people. We have fun games, crafts, Christmas dinner and people can come feel that they are loved in this place. We pray this atmosphere opens them up to the gospel. I want these kids to know they are loved, and welcome in God's family, no matter what they're going through — that God has the power to heal and restore even in the midst of the brokenness they're feeling."
"Through he theme of this year's Angel Tree event, Believe, every family that entered our church could see that we are believing in them and with them. We pray that they are able to experience the overwhelming love of Jesus. Every element and detail from the party are designed to point them to the hope and healing power of Jesus Christ — his redemptive love."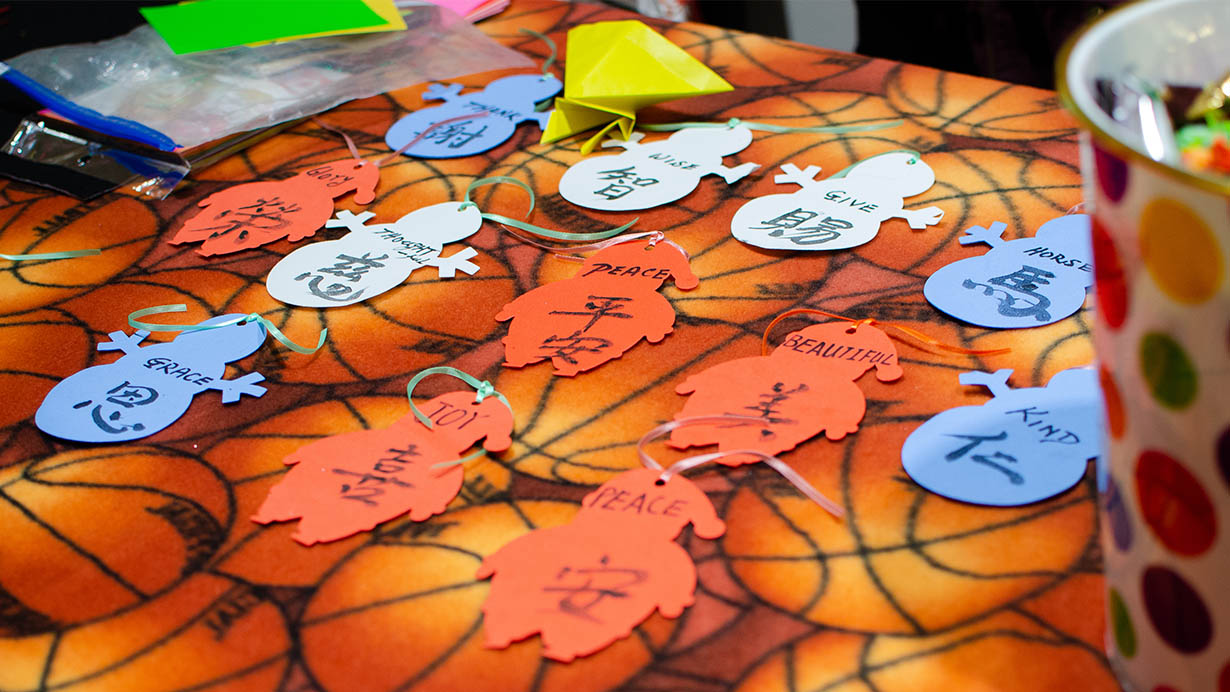 Learn more about Celebrate Recovery at saddleback.com/celebraterecovery
Learn more about CR Inside at crinsideouthope.org
Read more stories HERE