Held up by God's Strength
12/01/2019
.
Bora is the person in the group who calms people down in the midst of any chaos. She puts people at ease mediating between any opposing sides.  
She's the one withoutdrama that listens to the one with the drama. She's the strong one in the group — both physically and mentally. She's the one who gets things set up for church and the one that climbs the ladder to reach the top shelf when no one else will.  She's that volunteer that cleans up after a sick child. She is the listener when someone needs an ear. She is sensitive to the problems of others and careful not to add to their burdens by sharing her own issues. She's the nurturer with the ever-present optimistic outlook. Bora is a servant leader who tries to embody that ideal through every volunteer opportunity.
But then things changed for Bora and her family. The bottom fell out of her world. She got sick, really sick.
For several years, Bora had lived with severe back pain and tried to ignore it. But after seven years, the pain got unbearable. Involuntary tremors began to occur when she put any force on her arms or legs.  All these symptoms forced Bora face her health issues. 
Her doctors, initially unsure of her diagnosis, began extensive testing. Bora hoped to get treated and recover quickly, she had children to care for, a husband to support, and many volunteer responsibilities. Blood work, MRI's, CAT scans, false positives, mammograms, and biopsies — Bora's health continued to decline and doctors had few answers. In the middle of all the testing, Bora's health declined so far that she was bedridden, and others had to wait on her.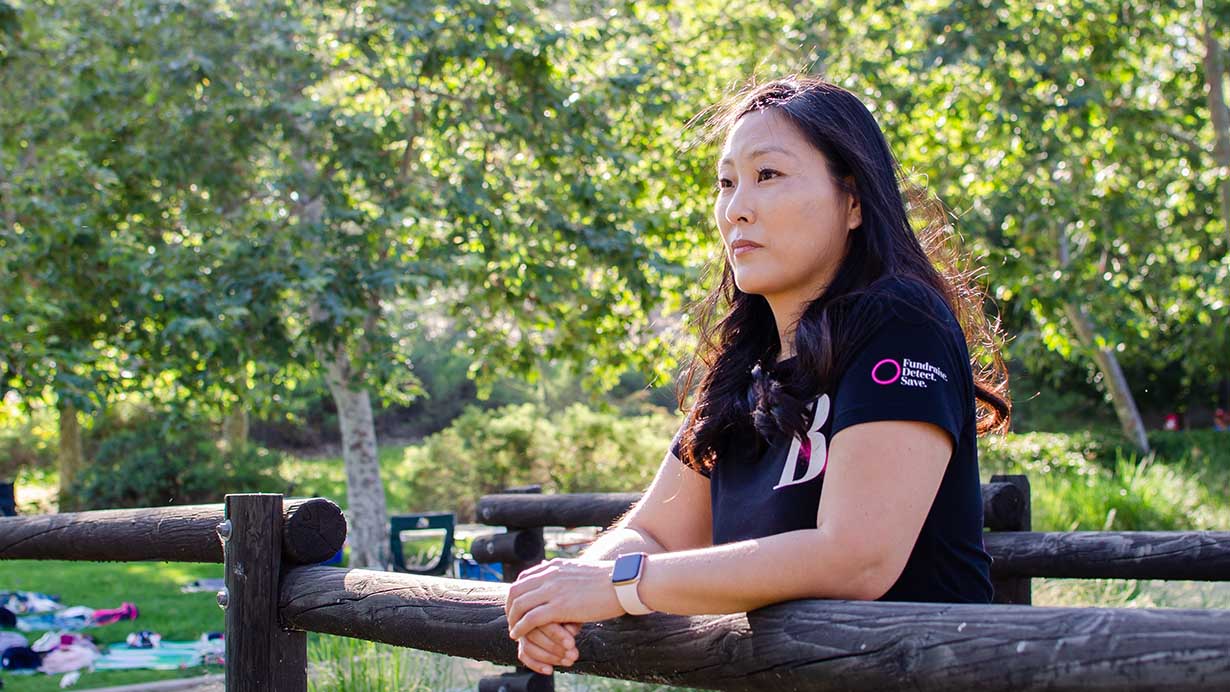 She was at her wits end and the dynamics in her family shifted in a huge way. Mom couldn't mother. And with only one income, finances became tricky.
Eventually, the doctors were able to pinpoint the cause of Bora's health crisis. But even a clear diagnosis didn't bring relief. Bora's back had a slipped disc, and to make matters worse, cancer was found during the testing. Bora needed surgery, right away.   
A blur of doctors, hospitals and surgeries began. Bora's husband, daughters, parents, and church community lovingly supported her through this excruciating and frightening time. 
After undergoing five surgeries within a six month period, Bora was not the same. She was not physically able to be the courageous non-complainer. The pain was so severe she couldn't hide it any longer. She couldn't juggle work, husband, kids, and volunteer activities. She could no longer be the one to lift the heavy pots. She couldn't be the one to clean up after a sick child, shewasthe sick child.  She was the needy one. This new identify left her utterly confused, frustrating beyond belief, and helplessly humbled. At times Bora got angry. Even angry at God.
Bora's back was able to be treated, but the pain from the slipped disc will be a lifelong challenge. But after cancer treatments, Bora's doctors informed her that it had gone into remission. 
Bora has had to refocus her role, purpose and identity. She knows God has a plan for her through all these health trials, but she is committed to taking things one day at a time, focusing on God through prayer, meditation, and reading God's promises in the Bible.  Her weekly women's Bible study has rallied around her to support and pray for her as she walks down this uncertain path. Bora has found support from her family and community as she's gone through this health and identity crisis. They've helped her stay focused on God and not allow discouragement to dominate her life. 
She now reads Job's story with new eyes and new empathy. She has been tested the past two years and she wants to give God glory, in spite of everything she's gone through.
Left with limited physical strength, Bora has experienced how God's strength can hold her up.  Though her life now is very different, Bora continues to surrender control of her life to God. She knows expressing pain isn't a sign of lack of faith. She knows it's OK to cry out to God, to tell Him how you really feel — on good and bad days. And she waits for her future blessings like Job waited for his blessings.  Bora is confident that God will fulfill his promises and those blessings will come.
Learn more about medical support groups at saddleback.com/supportgroups
Click HERE to read more stories