Connect with Us
Our men's communities help men AWAKEN to the call of Christ, ACCELERATE towards God's purposes, and APPLY his truth to everyday life.
Saddleback Men welcomes all men without judgement. Our aim is to connect you to God and others, with a result of life on mission towards God's purposes. Through seasonal gatherings, healthy small groups, and dynamic serving opportunities that launch faith into action, Saddleback Men ignites passion for the Great Commandment and Great Commission in the heart of every man.
Serve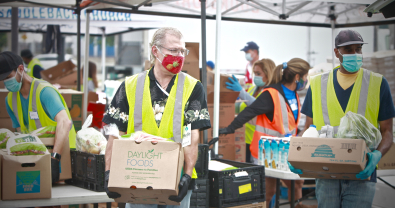 Serve in Your God-Given SHAPE
Ministry isn't just for pastors. God has given all of us unique gifts and talents to be used for his purposes. By expressing your God-given SHAPE—Spiritual gifts, Heart, Abilities, Personality, and Experiences—you can make an impact by meeting the needs of others. Find the right serving opportunity for you by checking out all that Saddleback Church has to offer.
Browse Ministries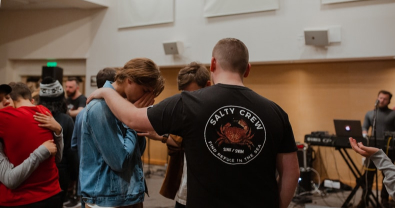 Live Your Life on Mission
The PEACE Plan is Saddleback's strategy for missions, working with local churches around the world to bring lasting change to their communities. You don't need to be an expert to serve with The PEACE Plan. Saddleback provides all the training and support you need to make a difference locally or globally. Check out all The PEACE Plan has to offer and explore how God is calling you to serve.
Learn More