Purpose Statement
Our purpose is to guide and develop musical gifts through skilled training and one-on-one encouragement.
The Saddleback Academy of Music began over 10 years ago and today, it continues carrying on the legacy of its founder Pastor Rick Muchow by equipping students with the skills necessary for excellent musicianship. The Academy offers weekly private lessons in piano, drums, guitar, and voice and bi-aunnual recitals in which our students perform.
Want to Learn More?
Visit our official website to see more in-depth information about our ministry, how we're impacting the community, and ways that you can get involved.
http://saddlebackworship.com/academy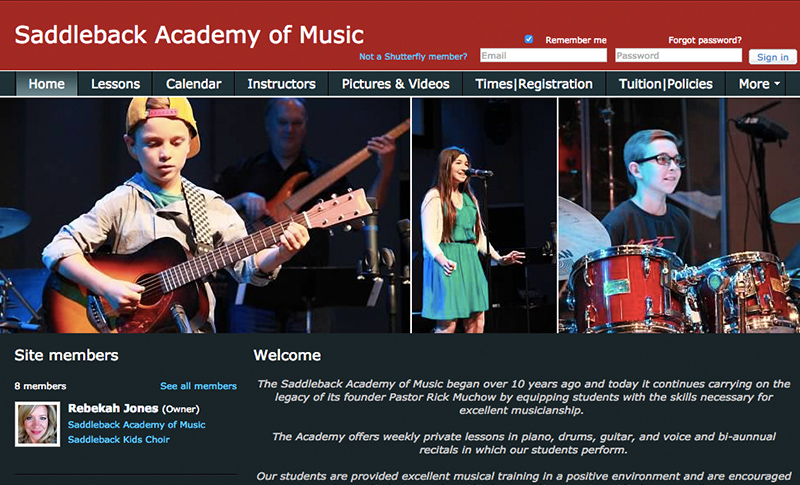 Related Ministries
The Saddleback Kids Choir is a training ground for young worshipers. From ages 4 through the 6th grade, children develop musical skills and a heart for worship through weekly rehearsals, outreach events, bi-annual musical productions, and leading worship in church throughout the year.
Sunday Worship Services geared to an older age-group and more traditional music style. Our music is often from hymns and praise choruses, a little more traditional, but never stuffy. We sing from our hearts to the Lord. We join the Worship Center via video for Pastor Rick Warren's messages that challenge us to grow spiritually and to live totally committed to our Lord Jesus Christ. Come and join us.