Growth for San Clemente PEACE Center
05/12/2016
.
Just in time for our Miracle of Mercy Projects, the expansion of three PEACE Centers is helping meet our Daring Faith goal of assisting 250,000 people in need through our local PEACE Plan.

Making a bold commitment for 2016, Saddleback campuses at Irvine South, San Clemente, and Anaheim have started offering more resources and assistance to residents of our community.
According to Chris Goulard, Executive Director of PEACE Centers, several ministries are up and running, with imminent plans to construct permanent facilities for additional resources. Mobile Food Pantries in Irvine South, San Clemente, and Anaheim are already serving the community each week, making them the newest locations to provide free food to people in need. These three facilities––along with those in Lake Forest, Corona, Laguna Woods, and Rancho Capistrano––serve over 2,500 people each month.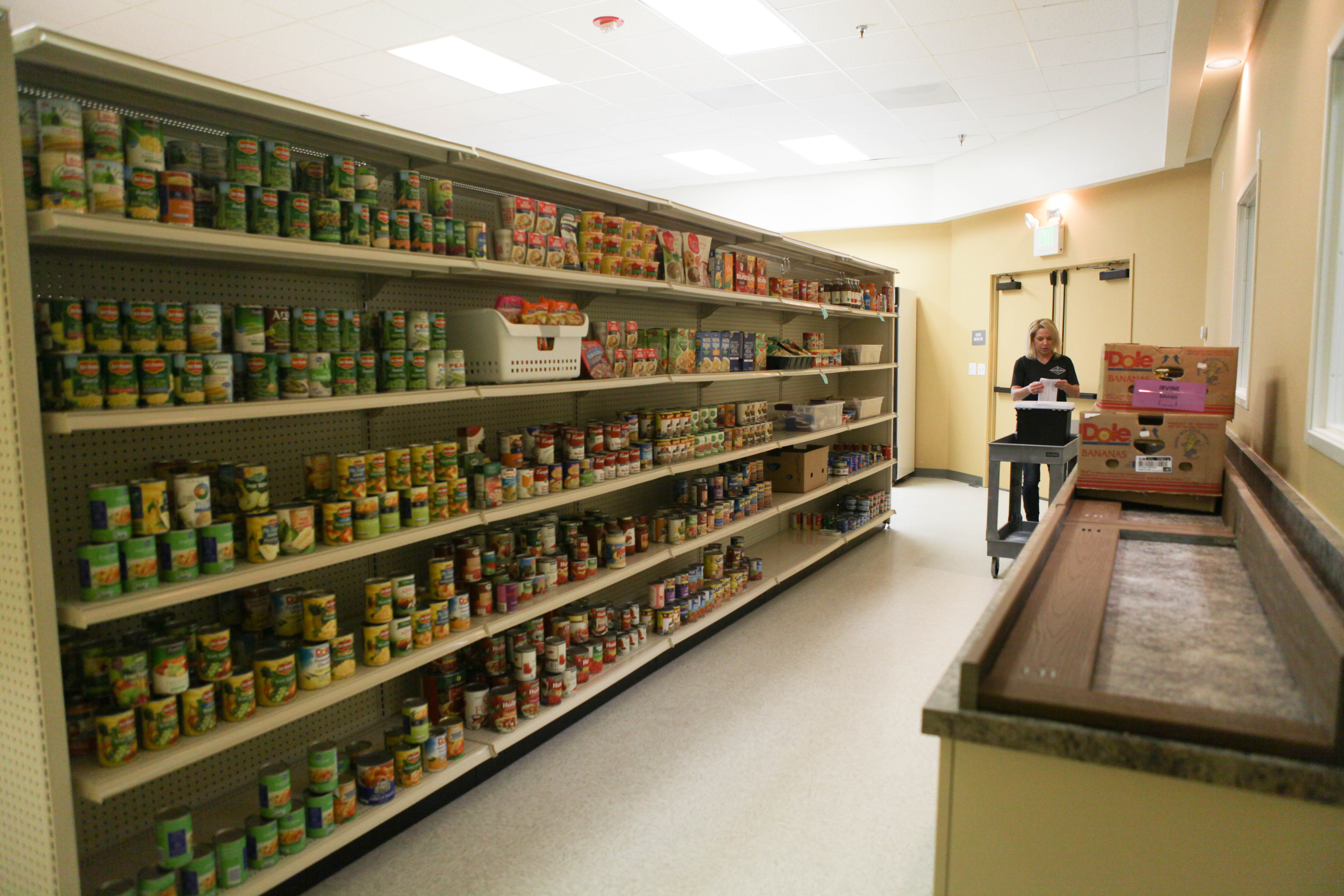 Following the success of Irvine South's PEACE Center expansion, San Clemente was next in line to provide core ministries like Homework Club, ESL Classes, Tutoring, and Legal Aid. Starting in July, summer programs for children will be offered at PEACE Centers at Lake Forest, Irvine South, San Clemente, and tentatively Anaheim.
In the midst of planning, permits, and construction, members participating in Mercy Projects are taking us one step closer to officially launching the San Clemente PEACE Center. On May 21, several small groups will help remove old carpet, paint walls, construct shelves, and install new flooring.
"When church members step up, it really helps move things forward and save finances," explains Chris. "It also promotes volunteer awareness and involvement. Our hope is that as more people commit to Mercy Projects, it will stir up long-term commitment to volunteer with core ministries."
Now with eight mobile Food Pantries in Orange County, the need for volunteers is greater than ever. As centers expand across campuses, more food is being handed out to the community, which requires additional volunteers.
Next on the PEACE Center expansion list is Saddleback Anaheim, currently in the whiteboard stage of development. Since building permits are required to add a second floor to the existing facility, the process to launch the expansion will take time, prayer, and resources.
Target dates are on schedule for all three PEACE Center expansions at Irvine South, San Clemente, and Anaheim to be in full swing by late fall. Following these expansions are tentative plans to open PEACE Centers in Rancho Capistrano and Laguna Woods in 2017. Immediate goals are to add the new ministry of Computer Training Courses at PEACE Centers in Irvine South and San Clemente.
The purpose of the PEACE Centers is to identify the needs of our neighbors and respond by reaching out with the compassion of Jesus Christ. "It's a great outreach to the community," says Chris. "It's exciting to see new families engage at church because of what they experienced at the PEACE Center. We want to share God's love and help people advance economically."   
There's no better way to share God's mercy than by helping build our new San Clemente PEACE Center on May 21. Everyone is invited to participate in the full day event as we paint, clean, organize, and serve together as a church family. Lunch will be provided, followed by a Mercy Fair focusing on the various ministries available through the San Clemente PEACE Center.
Don't miss out on this amazing opportunity to serve the community. For more information, visit saddleback.com/mercyprojects.