Aliso Viejo and Hong Kong Campus Renovations
12/20/2016
.
As part of our Daring Faith campaign, we want to grow our church family by filling God's house with 40,000 worshipers at our weekend services by the year 2020. 
We do this by engaging the community through an approachable atmosphere, attractive facilities, and a friendly environment. Our campuses make it a priority to offer space where people feel welcome and want to learn and grow in Christ.
Setting the stage for this connection to God and his people are our common areas like ministry offices, patios, family areas, and worship centers. They all express an open invitation to be part of the Saddleback family.
This month, our campuses in Hong Kong and Aliso Viejo both upgraded their facilities through Daring Faith contributions and the help of campus volunteers.
SADDLEBACK ALISO VIEJO, NEW MINISTRY CENTER
On December 1, just one year after the campus launched, Saddleback Aliso Viejo moved into their new Ministry Center in Laguna Hills. Located at 23101 Moulton Parkway, the center consists of a conference room, a counseling area, and a new office for Campus Pastor, Phillip Congelliere. Most importantly, the center provides a midweek space where volunteers can gather for ministry programs.
With help from dedicated volunteers, the Aliso Viejo team constructed furniture and moved into their new location earlier this month. According to Summer Harris, Aliso Viejo's Administrative/Children's Director, "The office is an answer to prayer for our campus. God blessed us with the space and we're so thankful! We can now host CLASS here in the office, provide counseling to those in need, and come together and fellowship as a team."
The Aliso Viejo Ministry Center will officially be unveiled in early January, with an Open House inviting everyone to come check out the new facility.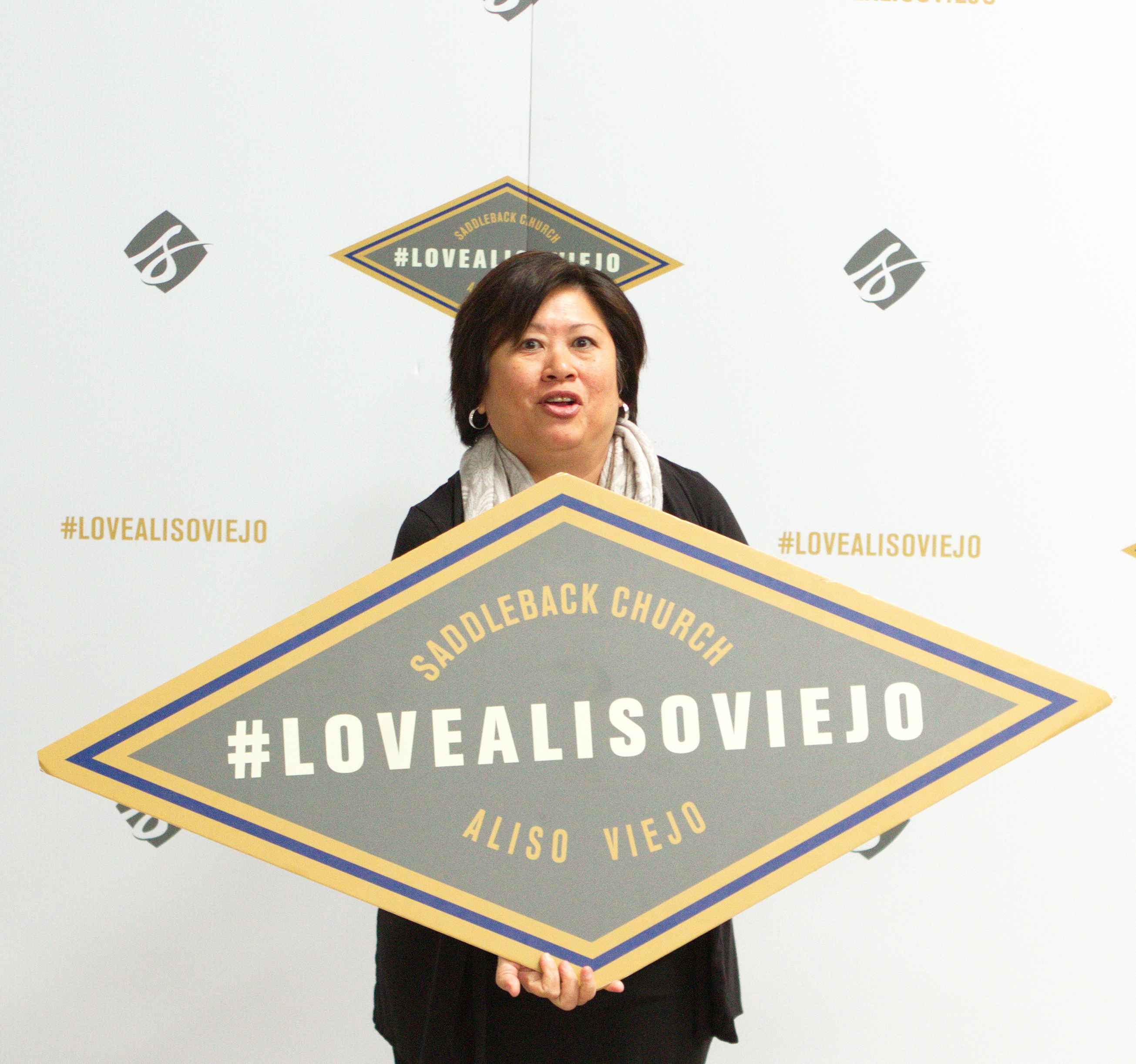 SADDLEBACK HONG KONG, NEW WORSHIP CENTER
Following in these same steps of faith is Saddleback Hong Kong that moved into their new facility at The Sparkle on December 11. Ideally positioned to reach the community, the high-rise building in West Kowloon is next to a major residential area close to the MTR line.
Through Daring Faith contributions, Saddleback Hong Kong renovated an entire floor for weekly services that have grown to 600 people since they launched in October 2013. Their efforts have led to 207 baptisms and 460 people completing CLASS 101-301. They've also distributed 25,000 PEACE Boxes, launched 60 small groups, and have over 250 people engaged in various ministries.
In addition to a Worship Center, the new building will serve as a Saddleback Training Center for PEACE and Purpose Driven events for Mainland China. Their goal is to train 4,000 ministers from PD churches in Hong Kong, China and neighboring Asian countries.
It's only because of YOUR ongoing commitment to Daring Faith that we are able to accomplish these projects. To see the results of YOUR faithful giving at our campuses, visit www.saddleback.com/locations for service times and locations.