What is the PEACE Farm?
The PEACE FARM is a raised planter farm, led by volunteers with a heart for growing and serving their community. Located on the Rancho Capistrano Campus, it's a place to use your hands to grow healthy fruits and vegetables that are provided to those in need through Saddleback Food Pantries. Raised planters provide an advantage of higher yield as well as ease of tending and harvesting.
The PEACE Farm is a place to use your hands and feet to grow goodness that gets served up to the community in need. You can join us on Saturday's from 8:00 to 10:00am and throughout the week. Please come dressed for working outdoors. Sometimes it's warm and sometimes it's cool, so plan accordingly. We provide gloves and all the tools needed for you to serve well! Be blessed by joining this amazing community.
Get Involved

3D Tour
Check out our 1-acre PEACE Farm before you come. You can move through the farm freely and get a good look at what we are about.
Take a Tour

Live Camera Feed
See the love feed from the farm here. Who knows what you might see going on!
Launch Live Feed
Volunteer of the Month
Highlighting volunteers who carry a servant heart and display Christ like character everyday.
Tom Iwashita
Tom is one of our most-valuable volunteers. He is always willing and ready for the task at hand, be it working the composting, restoring our 1954 Farmall Tractor or designing a label for the Farm's produce. Thank you Tom for your gift of time and talents.
Support the PEACE Farm
Your donation will help support this vital ministry. Saddleback Church provides the land and water, but you provide the rest. We couldn't do it without your support.
Give Now
Resources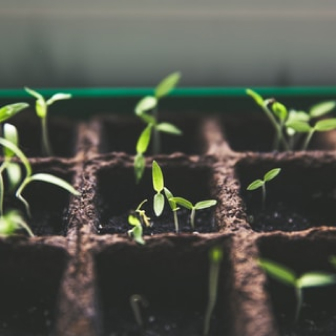 Are you a church interested in starting a farm?
At Saddleback, we love helping other churches with ministry. The Farm is no exception. We have helped churches of all sizes from all over the globe with this sustainable ministry, especially if your church is in an urban setting. We have plan designs for raised planting beds that are scalable and can be built inexpensively. Your heart is helping the local church wherever you are. Let's connect!
Learn More
Connect With Us
Interested in starting a farm?
If your heart is to help the local church wherever you are, let's connect! Request a call back or email us below.