Capital Christian Brings PEACE to Ghana
09/22/2016
.
As the "H" initiative of our five Daring Faith goals, we want to help take the Good News to the last 3,000 unreached tribes on earth. It's only when partnering churches help fulfill the vision that the Great Commission can be achieved.
After Saddleback committed to equipping Rwanda as a Purpose Driven nation, Parkview Church in Illinois followed suit by launching the PD strategy in Malawi (story HERE).
Now, in a bold step of daring faith, Capital Christian Church (CCC) in Olympia, Washington has taken on the country of Ghana to install the PEACE Plan. Under Senior Pastor Dave Minton, the church has accepted the role of teaching national church leaders PD strategies, and tools to reach communities and UUPG's. Their calling started in 2014 after several CCC pastors traveled to Rwanda to see the impact PD had on that country.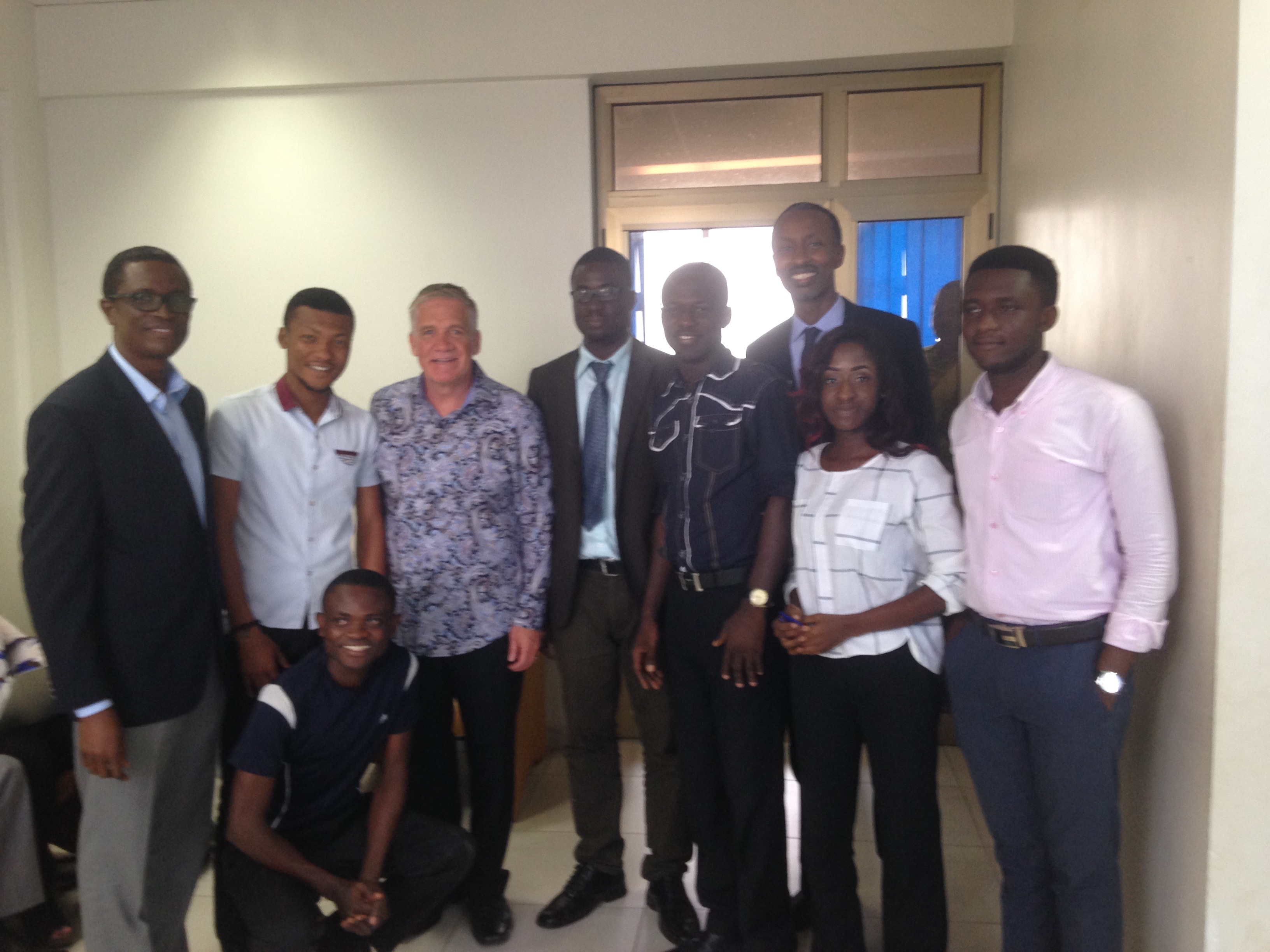 "Pastor Rick was sharing the vision for all the nations of Africa," recalls Pastor Dave. "We expressed interest in becoming a partnering church for Ghana after he asked who was willing to step up."
Once Pastor Dave shared the vision with his church, he traveled to Rwanda several times for training, followed by a trip to Ghana in July. While there, Pastor Dave met with Ghana's Implementation Team, the in-country coordinator, and over 120 influential pastors who wanted to be part of the mission. Out of that meeting, the commissioning was birthed to implement training, and teach leaders to equip their own churches.
A major milestone for CCC was a connection to the country's Church of Pentecost, a denomination with 2.2 million members and 14,000 churches in Ghana. In preparation for the official, January 2017 launch, Pastor Dave and other leaders are laying the groundwork for Purpose Driven churches to flourish in Ghana. Following the multiplication model of missions, CCC is working through local pastors, and is leaning on Saddleback's coaches for support.
"By following the Rwanda model in Ghana, we can be an example to other nations by demonstrating a reproducible system," says Pastor Dave. "Saddleback has been a great resource in the journey, from the moment we made ourselves available. Without that leadership and direction, we wouldn't be taking on these big challenges like Ghana."
While the task seems daunting at times, Pastor Dave accepts the commitment as a true venture of faith. He has seen this act of obedience result in others taking hold of the dream for Ghana, including denominational leaders, influential pastors, and steering committees.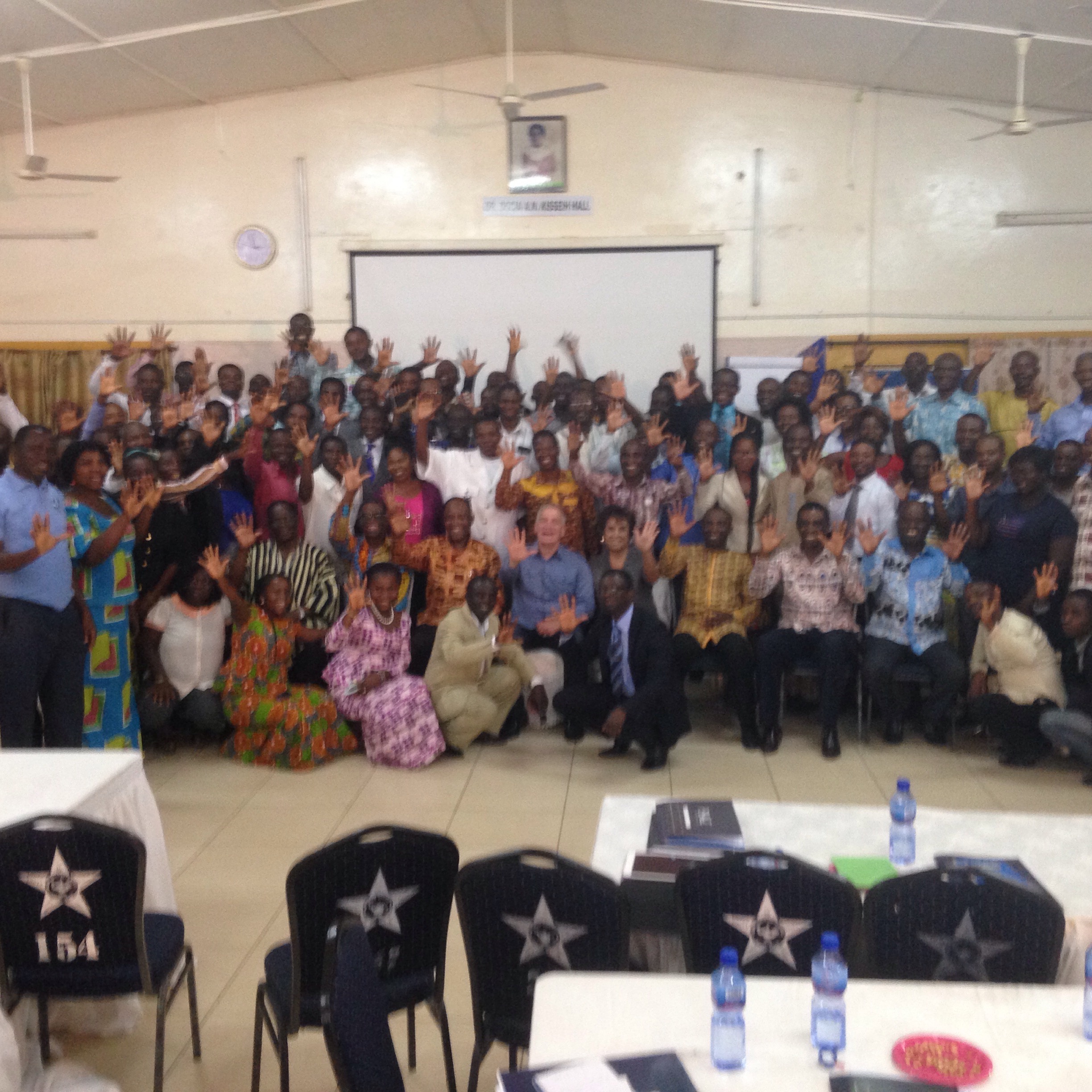 "This isn't in our skillset, expertise, or budget," says Pastor Dave, "but we make ourselves available and let God fill in the pieces. This dependence allows us to realize it's not us doing this. It's God."
For motivation, the CCC team often thinks back to a phrase they heard during their July visit, that the church in Ghana is a mile wide and an inch deep, and is ready to deepen fellowship and create a discipleship movement by implementing PD in local churches.
As one of Saddleback's Northwest Regional Directors for PD, Pastor Dave is no stranger to helping churches build healthy foundations for ministry. In addition to hosting regular First Look events and Leadership Renewal courses, his team coaches pastors in the 8-Month Essentials Training Program.
By utilizing Saddleback's operating system for PD and PEACE, Pastor Dave says churches around the world can take help fulfill the Great Commandment and Great Commission.
"I really encourage other pastors to look at this as a model for growth, and to lean on Saddleback's network of coaches," says Pastor Dave. "It's all about helping other churches get healthy, and fulfilling the five purposes God gave us."
For more information about becoming a Purpose Driven Church, visit pd.church or register for Saddleback's PD Essentials Conference October 11-14, 2016.